Copenhagen hosted on 27 November a mid-term review meeting of cooperation between four Korean cities – Seoul, Suwon, Gwangju and Busan – and four European pairs – Eindhoven (Netherlands), Scottish Cities (UK), Tampere (Finland) and Barcelona (Spain).
The programme is the follow-up event to the work visit of EU cities to Korea in March 2017. It is designed for delegates from the Korean pilot cities of Seoul, Busan, Suwonand Gwangju visiting their pairs in Barcelona, Tampere, Eindhoven and the Scottish Cities of Glasgow, Edinburgh and Dundee.
The meeting in Copenhagen includes field visits on sustainable urban development in Copenhagen on Tuesday 28 November. After this, follow-up visits to the European cities above mentioned will be undertaken in paralel (29 November – 1 December 2017). See separate reports:
The result of the programme will be to deepen cooperation based on the various pilot project areas identified in the first half of 2017
Impressions of the mid-term conference in Copenhagen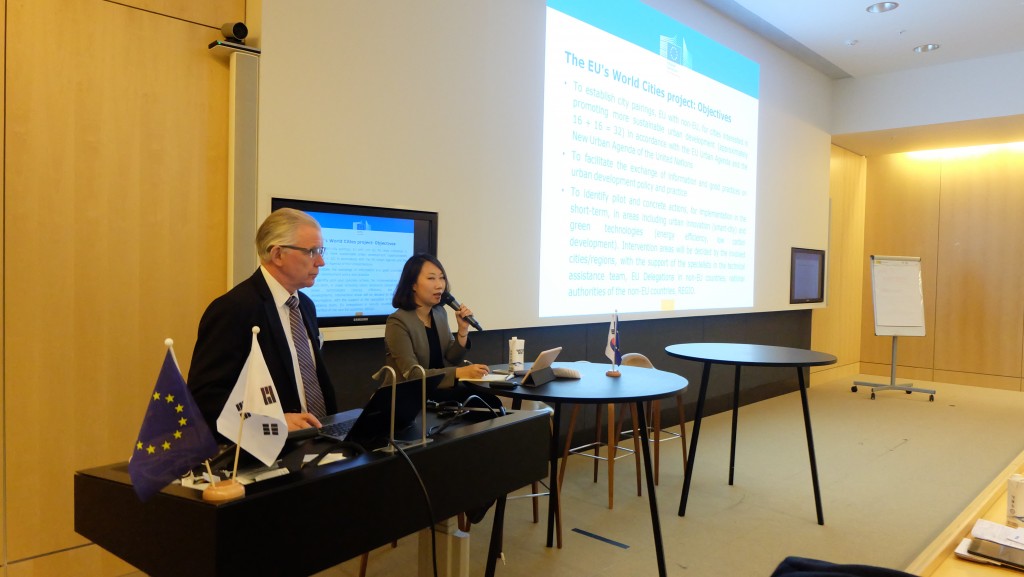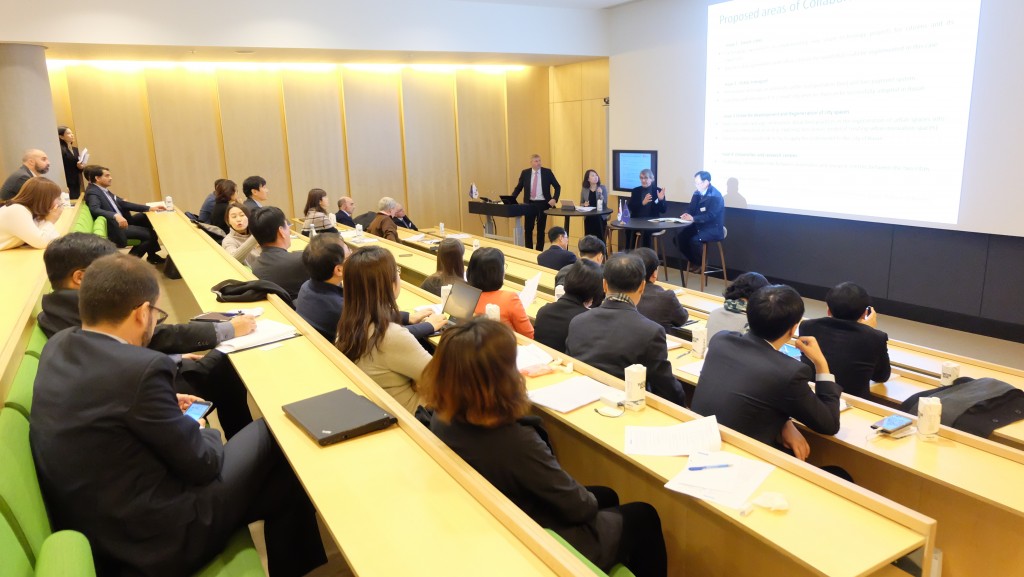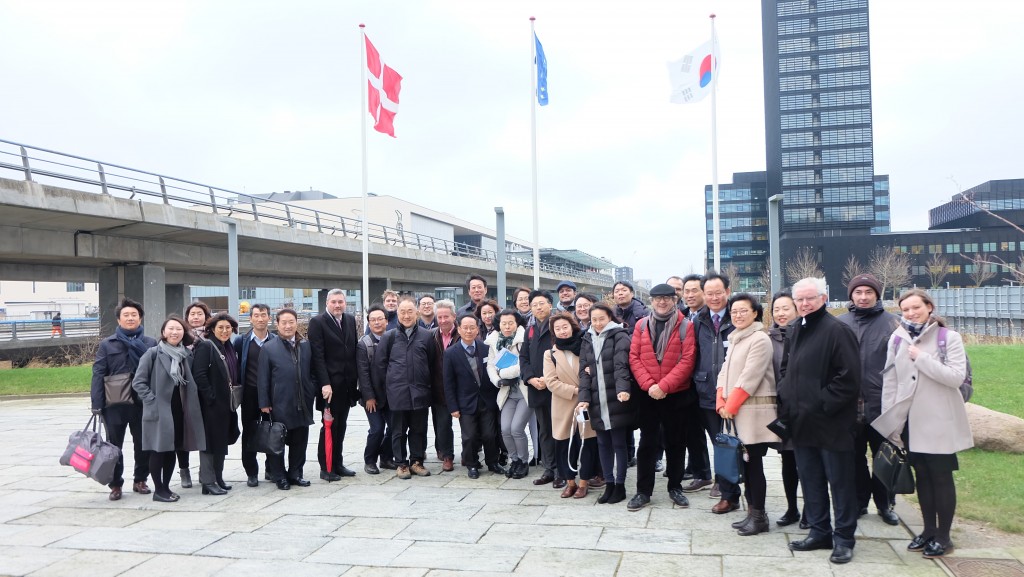 Meetings in Copenhagen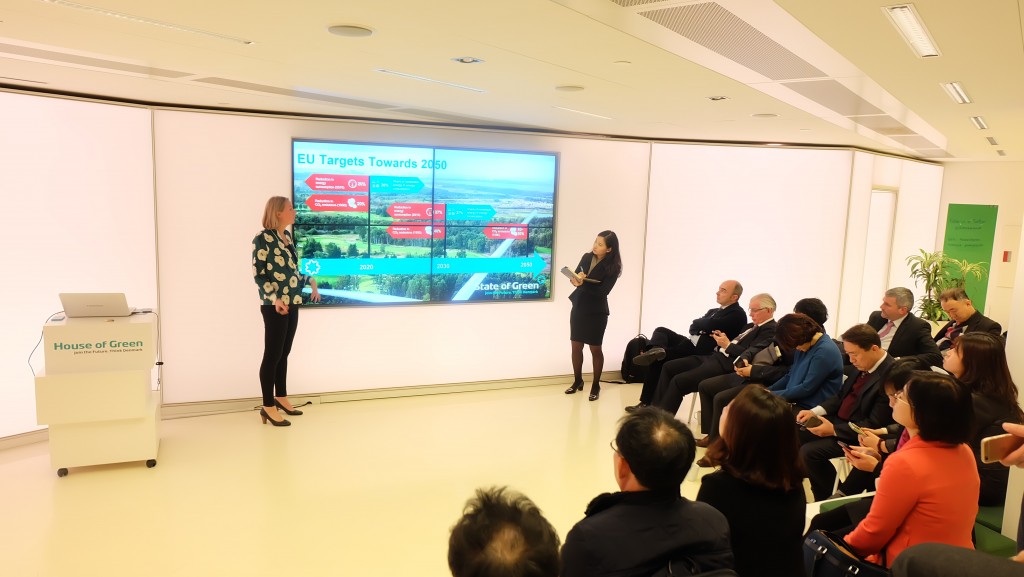 Meeting at State of Green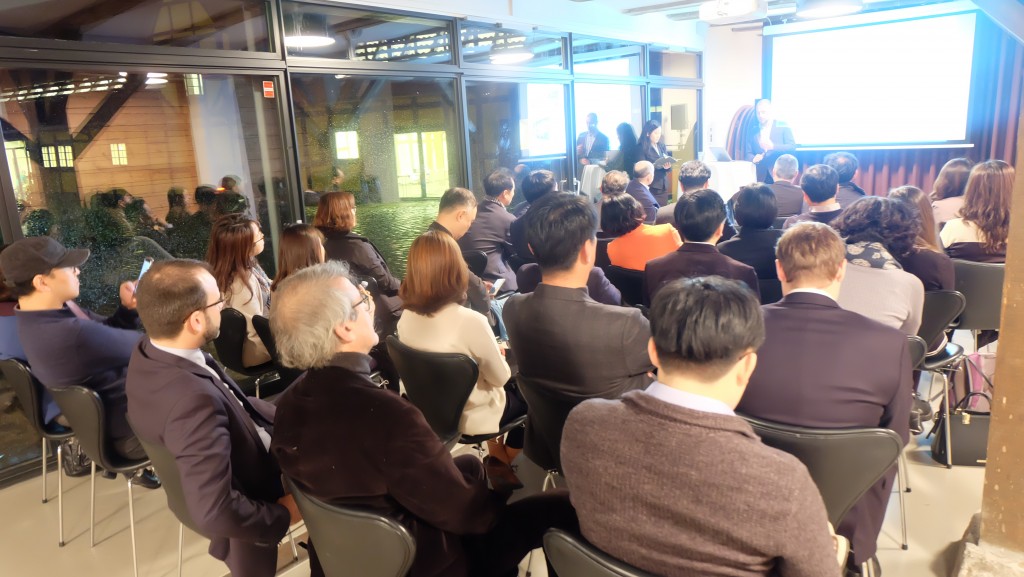 Meeting with Frederik Tauber at Bloxhub (www.bloxhub.org)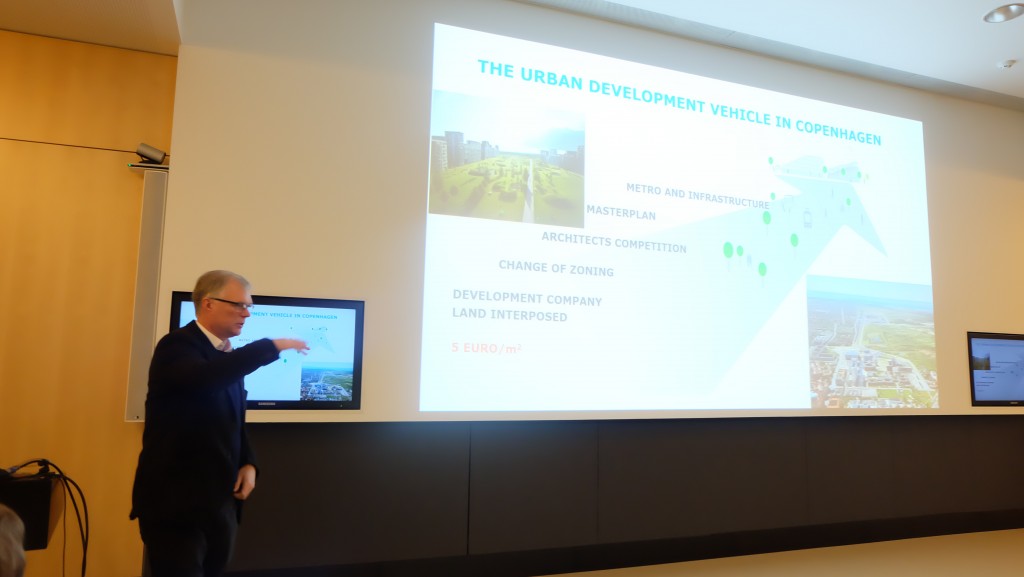 Presentation by Soren Hansen on Sustainable Urban Development in Copenhagen
Presentations
01_Ronald Hall_World Cities Copenhagen Presentation 27 November 2017
02 Ramboll_PPT_urban_transformation_ with_Climate_Adaptation_Liveability_V01_SH
04_BLOXHUB PRESENTATION_Optimized
Agenda
Day 3 – Monday 27 November 2017
Registration and welcoming at Ramboll Headquarters, Hannemanns Alle 53 Copenhagen
09:30 – 11:00
Bilateral Simultaneous city-to-city meetings
Detailed programme overview, pilot projects discussion, expected results
| | | | |
| --- | --- | --- | --- |
| Gwangju – Tampere,Room 2255Pablo Gándara | Seoul – Eindhoven Room 3162Felix Kalkowsky | Busan – BarcelonaRoom 5159Raul Daussa | Suwon – Scotland Room 5162Roxana Jensen |
11:00 – 11:30
Guided visit to Ramboll's HQ green building in groups
11:30 – 12:30
Lunch at Ramboll Canteen
12:30 – 14:00
Plenary Session– Auditorium
Opening by Dr Ronald Hall, Chief Advisor to the Deputy Director General, DG REGIO
EU Urban Agenda and the World Cities Programme
Short Reports by the pairing managers on the state of play
14:00 – 15:00
Transfer to City Centre by Train
15:00 – 17:00
Visit to State of Green[1]
17:00 – 18:30
Walk in the City and visit to BLOXHUB[2]
Transfer to Ramboll by Metro
18:30 – 21:00
Get-Together Dinner at Ramboll Headquarters
Accommodation: Hotel Crowne Plaza Copenhagen Towers
Day 4 Morning – Tuesday 28 November 2017
| | |
| --- | --- |
| 8:00 – 8:30 | Check out and walk to Ramboll office with luggage. Delegates leave luggage at Ramboll HQ |
| 8:30- 9:15 | Presentation about CopenhagenSustainable Urban Development – Auditorium |
Soren Hansen, Senior Consultant Urban Development and Transport at Ramboll.9:15- 12:30Guided Visit to Smart/Green Cities landmarks and projects in Copenhagen (departure by bus at 9:15 sharp!)
Tour to Ørestad and Nordhavn.Ørestad is a development area which extends more than 5 kilometres from the outskirts of the city centre to the edge of Copenhagen Airport. It is located on the island of Amager and is a reference for sustainable urban development especially on climate adaptation ('blue-green' spaces). Nordhavn is a role model for environmental, social and sustainable development. From an environmental perspective, the CO2-neutral urban area accommodates energy forms such as district cooling, district heating and geothermal energy, while solar cells will provide electricity.
Delegation travelling to Eindhoven are left at the airport
13:00
All other delegates return to Ramboll HQ
14:30
Delegates travelling to Scotland, Barcelona and Tampere leave for the airport from Ramboll HQ
---
[1] State of Green is a public-private partnership founded by the Danish Government, the Confederation of Danish Industry, the Danish Energy Association, the Danish Agriculture & Food Council and the Danish Wind Industry Association. It gathers all leading players in the fields of energy, environment, urban solutions, water, circular economy and climate adaptation and fosters relations with international stakeholders interested in learning from the Danish experience (stateofgreen.com).
[2]BLOXHUB is a non-profit member association for companies, research institutions, organizations and municipalities that aspires to bridge architecture, design, construction and digitization and to connect companies, researchers and organizations to help create solutions for a good city life and ultimately reach the UN Development Goal 11: to make cities inclusive, safe, resilient and sustainable.