CAPE TOWN, 16 May 2018: Exchange and collaboration between university think tanks on urban development in Cape Town, port-city integration in Nelson Mandela Bay Municipality, sustainable urban development in post-conflict communities in eThekwini, and urban planning & mobility in Ekurhuleni were all discussed at this week's European Union-South Africa World Cities conference in Cape Town.
Cape Town, the South African "Mother City", was the host for the 3rd Workshop of World Cities cooperation between four South African cities – Cape Town, Nelson Mandela Bay Municipality, eThekwini and Ekurhuleni – and four European partner cities – Bilbao (Spain), Malaga (Spain), Belfast (Great Britain) and Graz (Austria).
City managers from South Africa and the EU jointly developed toolkits to mainstream the international urban sustainable development framework (EU and UN Urban Agenda) into concrete projects for the cities.
After bilateral meetings in South Africa and Europe (Cape Town, Nelson Mandela Bay Municipality, eThekwini & Ekurhuleni) during 2017, cities representatives have – for example – developed Letters of Intentions (LoIs) or Memorandum of Understanding (MoUs) aimed at long-term and sustainable cooperation.
Cape Town and Bilbao's collaboration will focus on Creative Cities Network Assistance from Deusto within the ongoing bilateral work as well as the SPV design, mandate and governance of the Bilbao RIA 2000 Development Agency. Further, they will promote investment & best practices within the Cities of Wine, 2019 event: 500 years of Jaun Sebastian Elcano, who completed the first circumnavigation of the Earth. There are also partnership/knowledge sharing agreements in process between Deusto and the African Centre for Cities (ACC), University of Cape Town as well the Western Cape Economic Development Partnership (EDP).
Nelson Mandela Bay Municipality and Malaga have a draft MoU in place which they plan to sign by the end of June 2018. The bilateral meetings in Nelson Mandela Bay were used to deepen the ongoing cooperation. The MoU focuses on port-city integration (sharing experience and knowledge of port management and urban development), cultural exchange (exchanging Picasso & Eastern Cape exhibitions) and sustainable urban development/smart City (information exchange on joint urban development projects).
The partnership between eThekwini & Belfast has been strong over the past year. City representatives agreed to collaborate on energy issues (CASE and eThekwinin Energy Office), city level support start-ups (SmartXchange Durban & Catalyst Inc Belfast), branding of development & tourism projects, as well as sharing experiences community participation & social cohesion. There are also plans to twin eThekwini academic partners with the cyber security industry in Belfast. A MoU is currently being drafted and further proposals are developed to access funding for follow-up collaboration.
City representative from Ekurhuleni & Graz have agreed to focus on urban design/smart cities; urban planning and mobility, regional spatial planning as well as Green Tech Cluster development. Especially knowledge will be exchanged on public transport systems and alternative forms of transport. The development of the Ekurhuleni Aerotropolis Economic Hub – a new modern hub of mobility and economic development in Kempton Park – will play a prominent role in the partnership between the two cities. As part of Green Cluster development, several direct contacts between companies have already been established.
Ambassador Dr Marcus Cornaro, Head of the European Union Delegation to South Africa, stated that South African cities are well known by the excellence of their smart initiatives implemented as well as for their innovative solutions to accommodate a fast-ageing society (in South Africa, the share of the 60 years or older is expected to increase from currently 4.2 million to 10 million in 2050). Dr Cornaro also referred to the green urban growth of South African cities and recognised the high management capacity of Cape Town in dealing with the water crisis.
Dr Ronald Hall, Principal Advisor for International Relations at the EU Directorate General for Regional and Urban Policy in Brussels, underlined that the World Cities programme offers a unique opportunity to the South African cities and their European counterparts to be part of a large network of 32 cities in the EU as well as in Australia, Indonesia, South Korea and Vietnam – the other country partners.
Additionally, Dr Hall spoke of the new EU Urban agenda in accordance with the UN Habitat III and its continuous effort to further promote the international outreach of the EU's urban agenda, especially with the South African partners. Dr Hall has encouraged the city pairs to consider submitting proposals to the SA-EU Dialogue Facility. The World Cities project is implemented in South Africa by GIZ InS with the support of the Human Science Research Council (HSRC).
PPTs and Agenda are available here:
World Cities South Africa – Programme FinalWorkshop May2018_final
00_DG REGIO South Africa World Cities Cape Town final May 2018
01_Cape Town – Bilbao presentation May 2018
02_NMBM-Malaga (World Cities) CT
03_Durban Belfast presentation
04_Graz_Presentation_2018_+JK+EK
Impressions
Plenary Session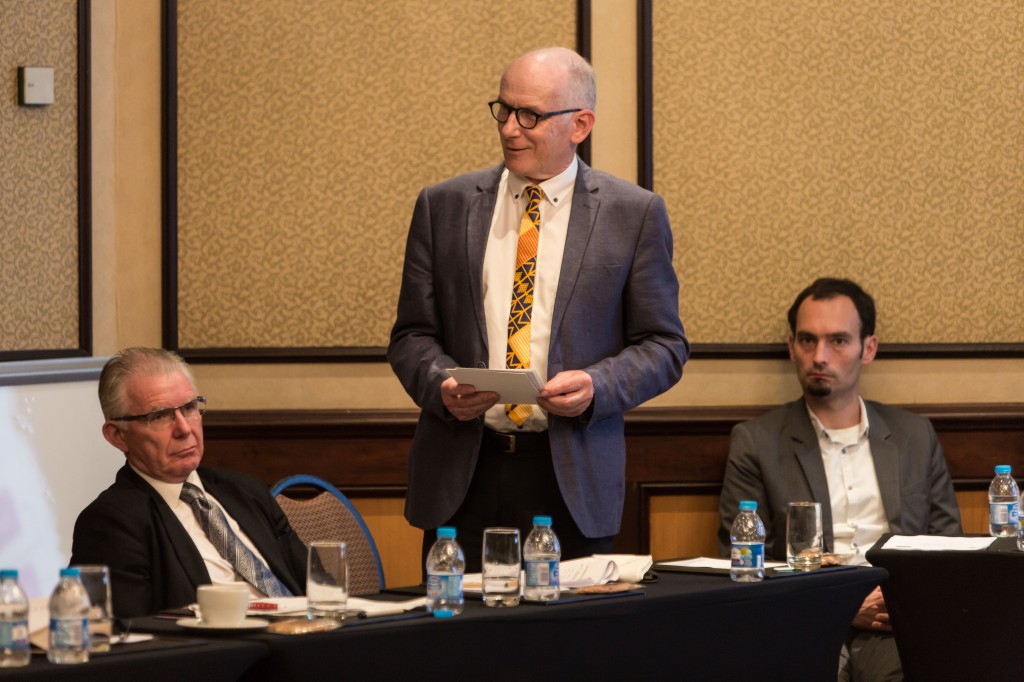 Dr Marcus Cornaro, Head of the European Union Delegation to South Africa, during his welcoming remarks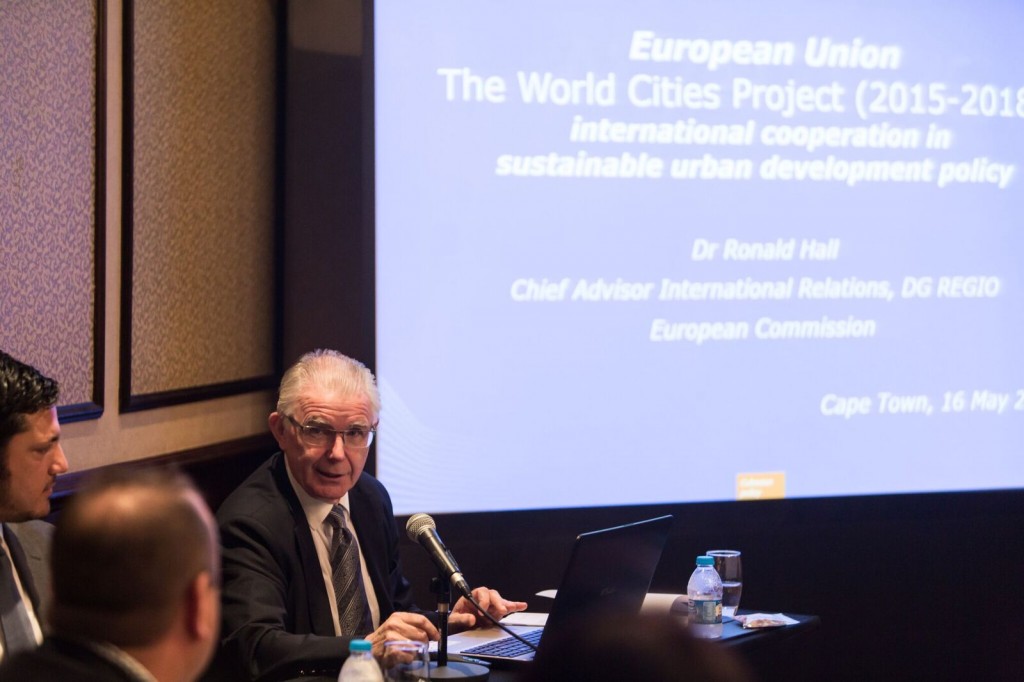 Dr Ronald Hall during his summary remarks of the World Cities project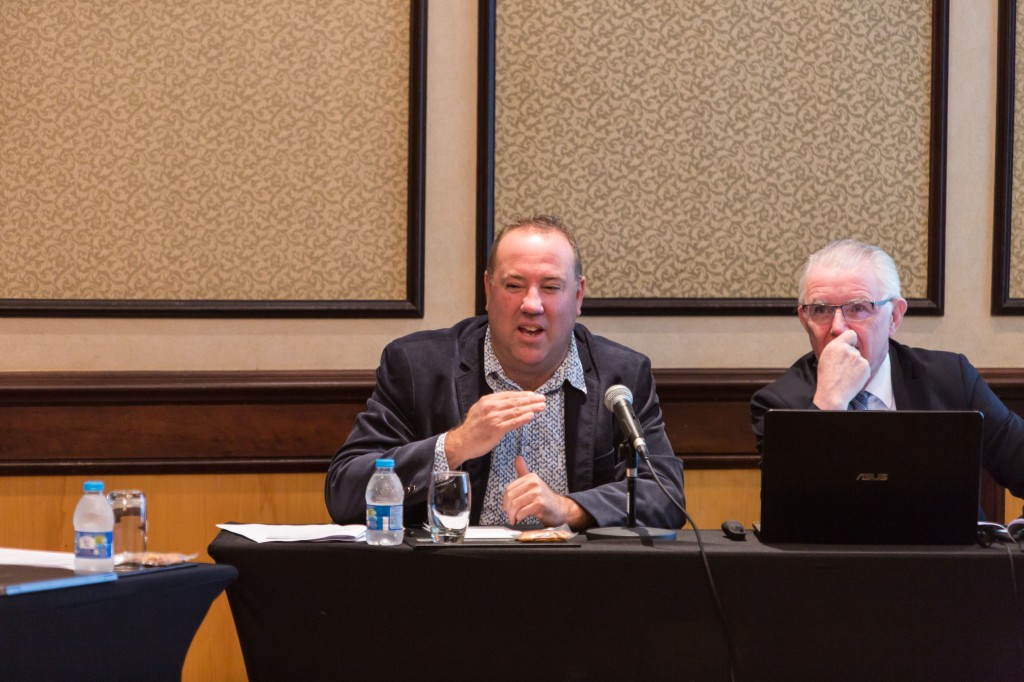 Lance Greyling, Director of Enterprise and Investment of Cape Town during his welcoming remarks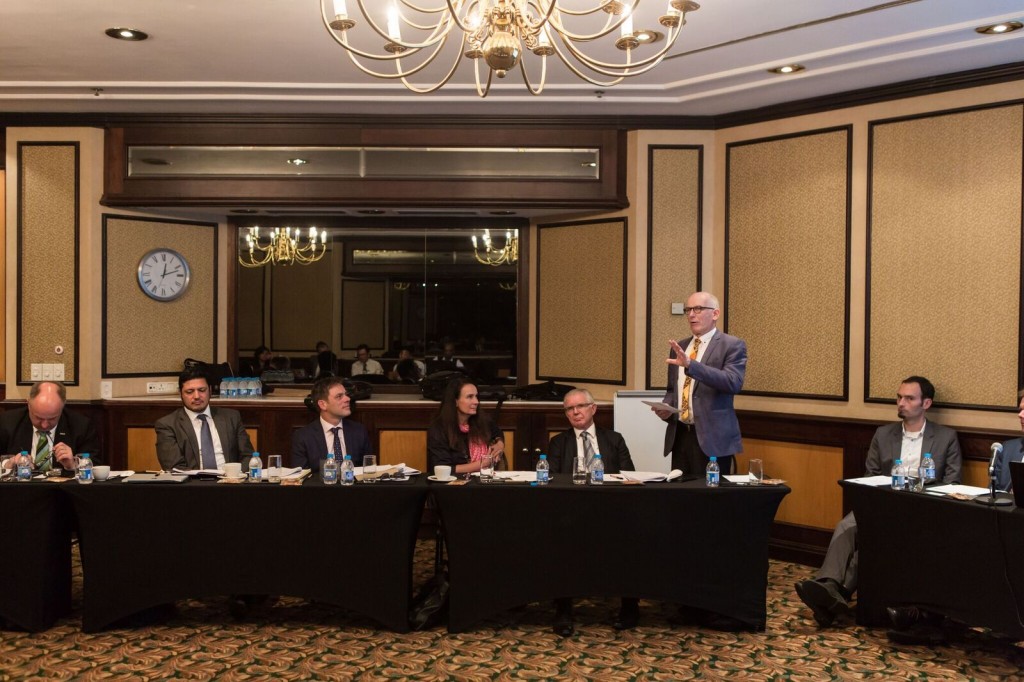 Dr Marcus Cornaro, Ambassador and Head of EU Delegation to South Africa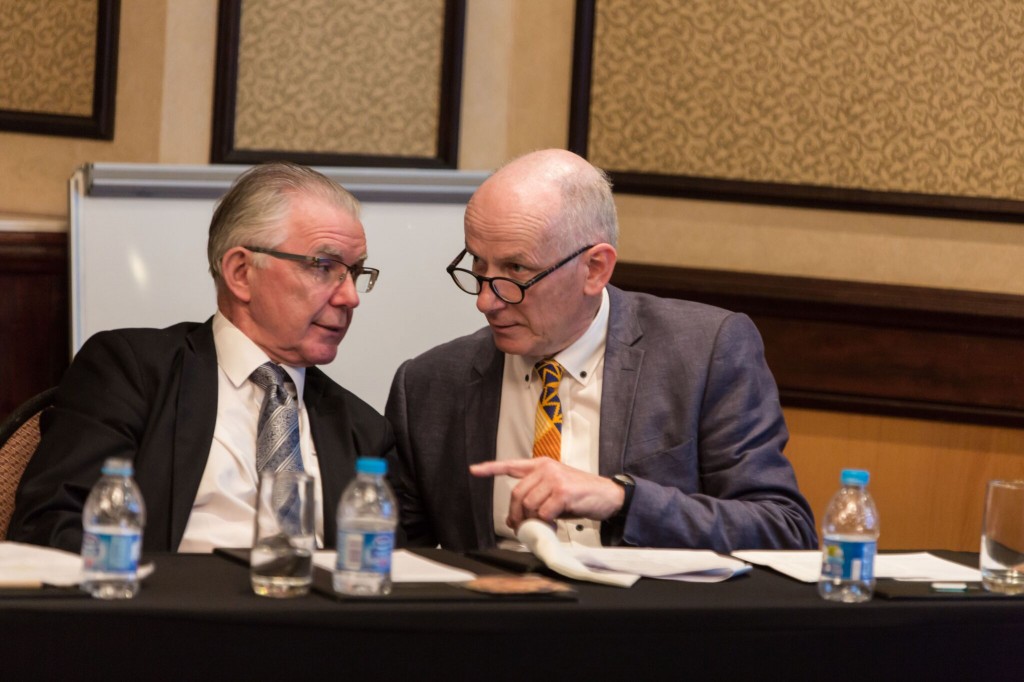 Ronald Hall and Ambassador Marcus Cornaro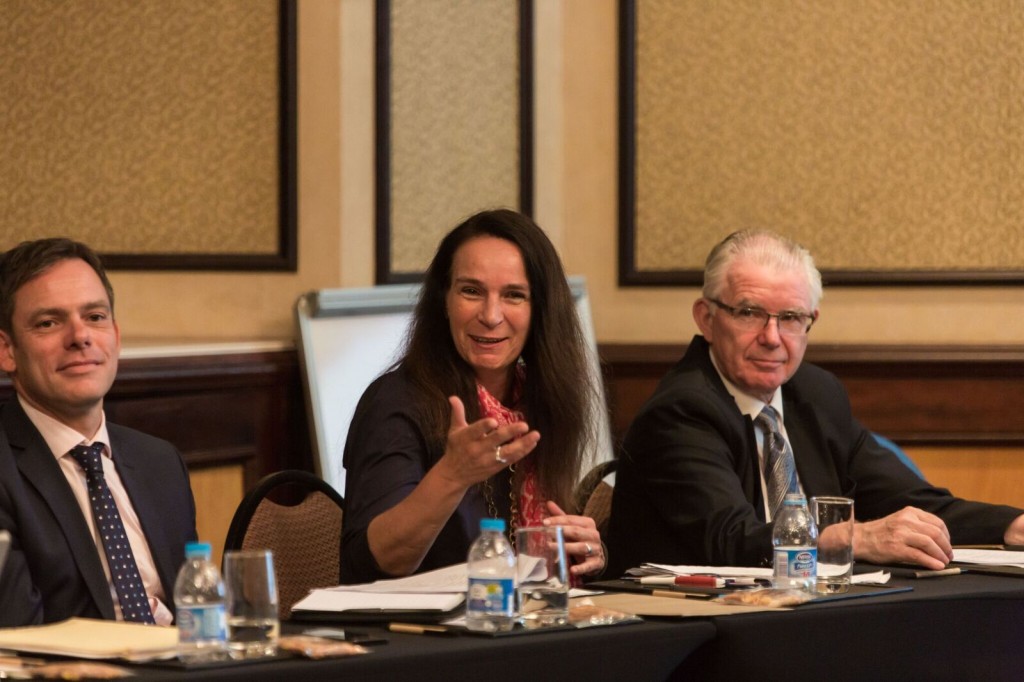 Stefanie Klein, Project Director for GIZ International Services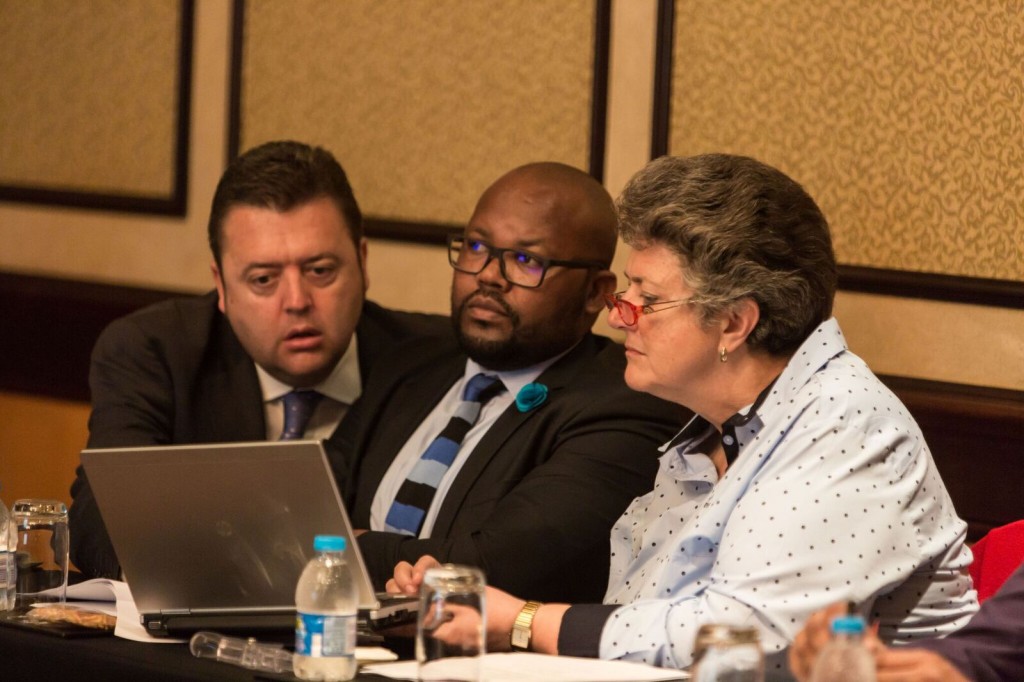 Diego Gil, Anele Quaba and Amelia Buchner from Nelson Mandela Bay and Málaga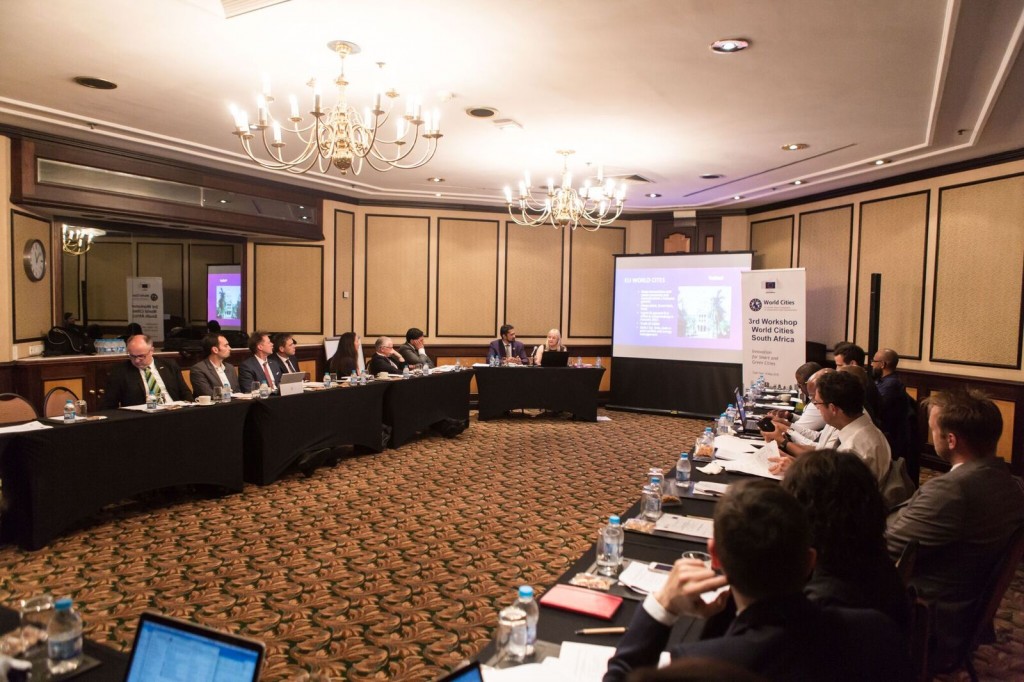 Plenary Session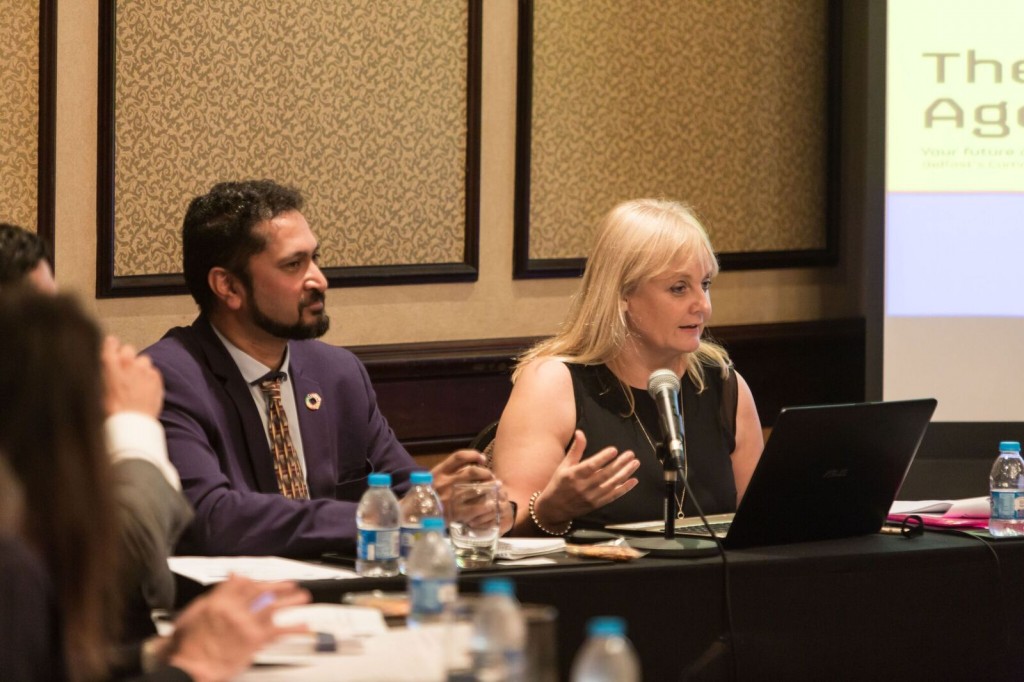 Puvendra Akkiah (Durban) and Clare J McKewon (Belfast)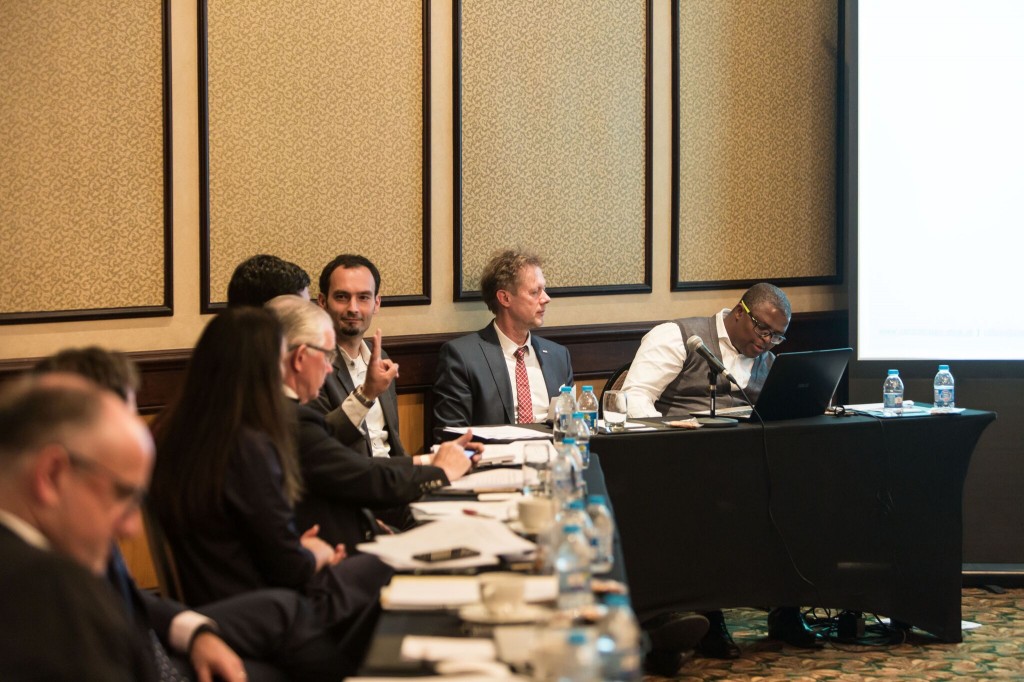 Johann Koinegg, Bernhard Gassler and S'busiso Dlamini from Graz and Ekurhuleni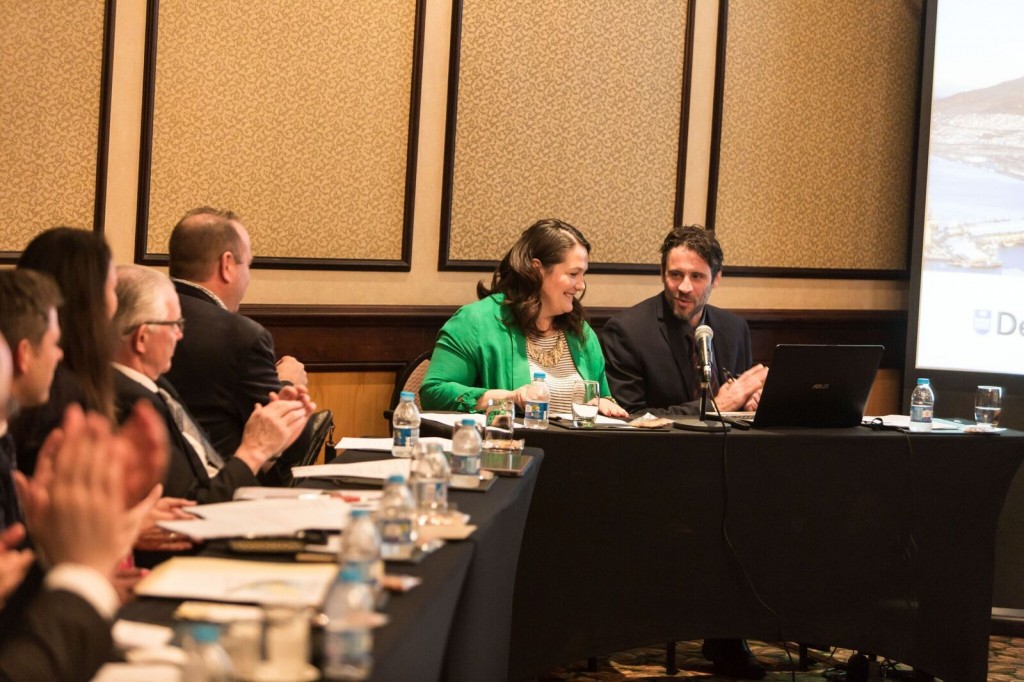 Milica Matovic and Leigh Stolworthy from Bilbao and Cape Town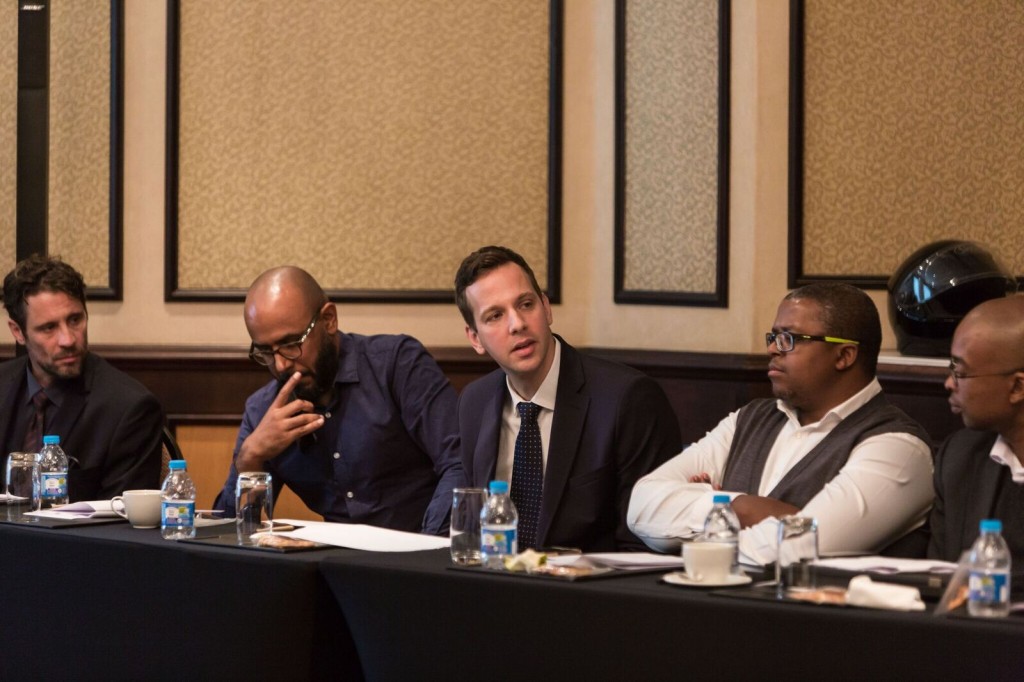 Leigh Stolworthy, Robin Jutzin and Enrico Girolo from Cape Town.  S'busiso Dlamini and Rudzani Mabaso from Ekurhuleni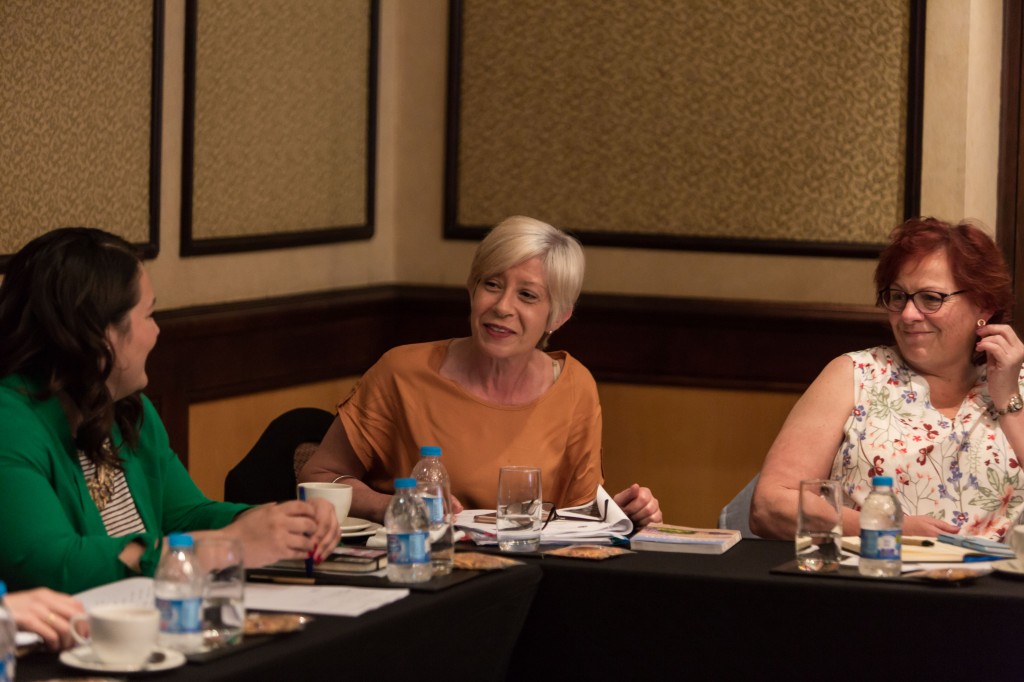 Cllr Mairead O'Donnell from the City of Belfast and Dr Joanne Stuart from Catalyst Inc in Belfast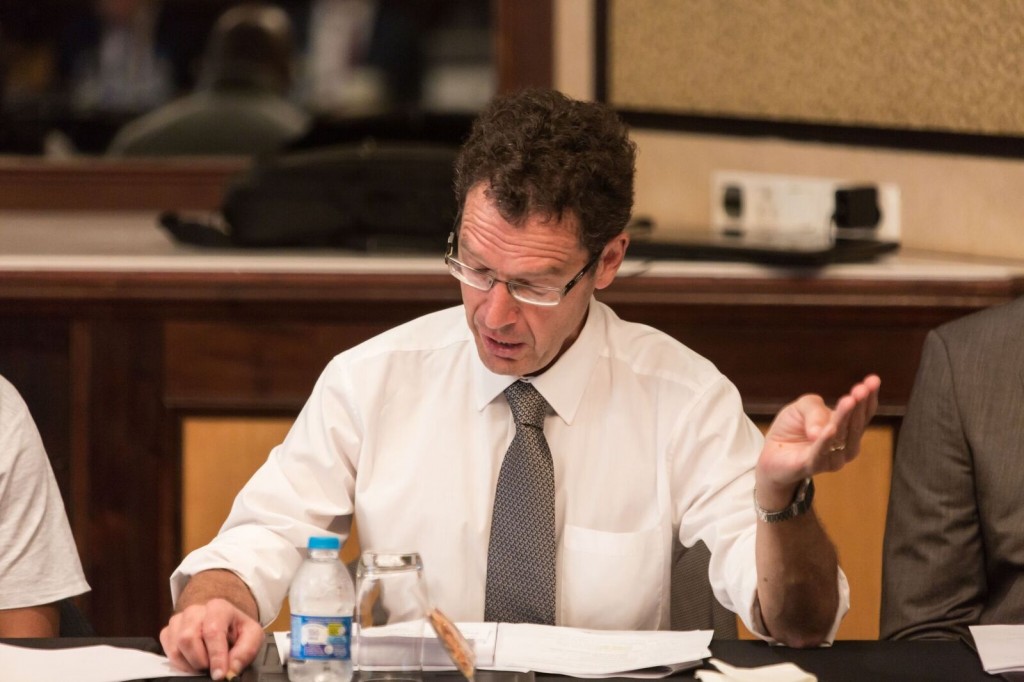 Ivan Turok, Executive Director of the Human Sciences Research Council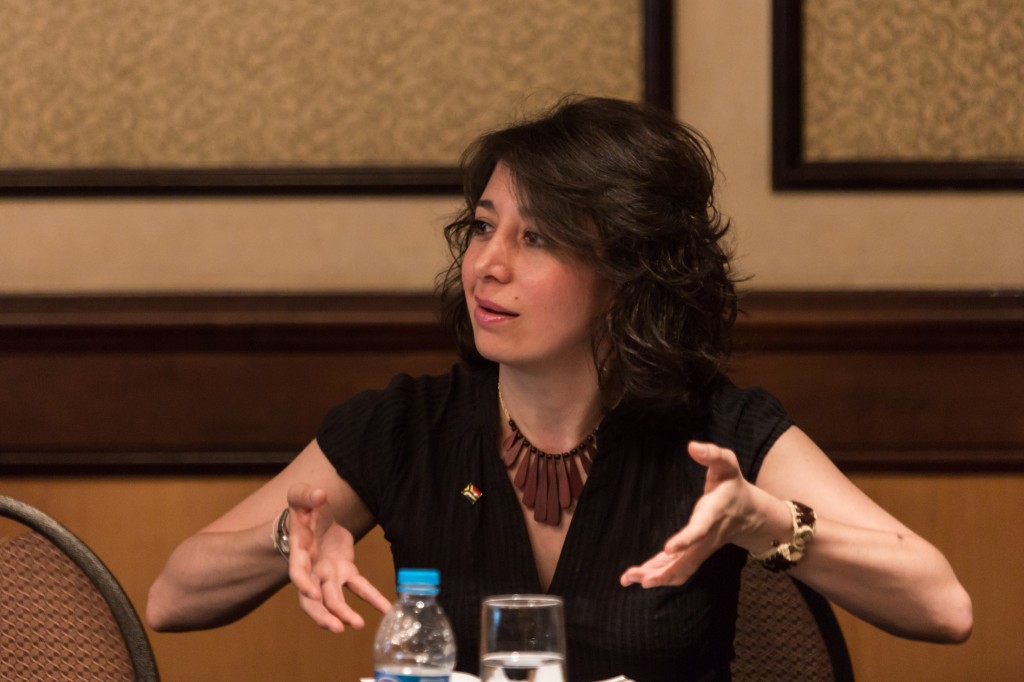 GIZ Project Coordinator / Pairing Manager Juliana Izquierdo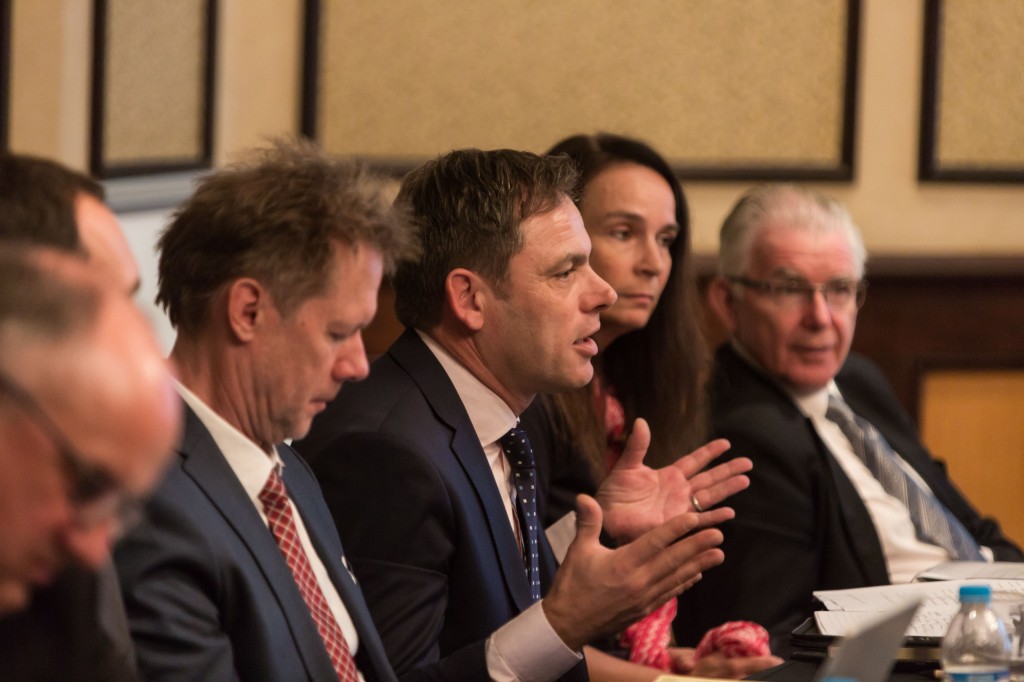 Senior Expert / Pairing Manager Andreas Sieren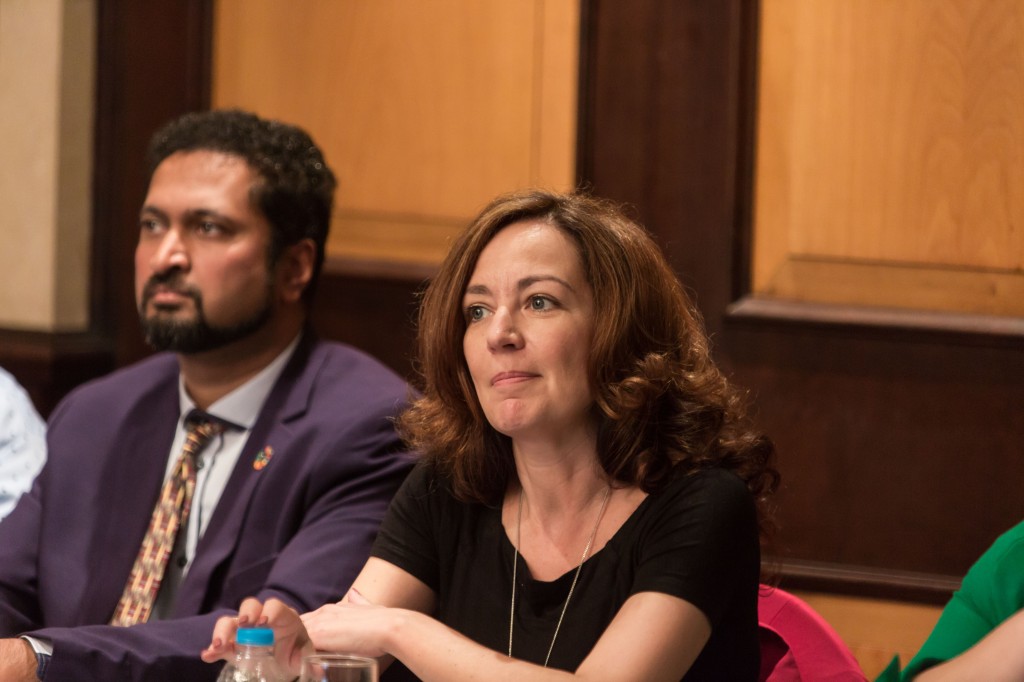 Sam McCloskey from Belfast's Centre for Advanced Sustainable Energy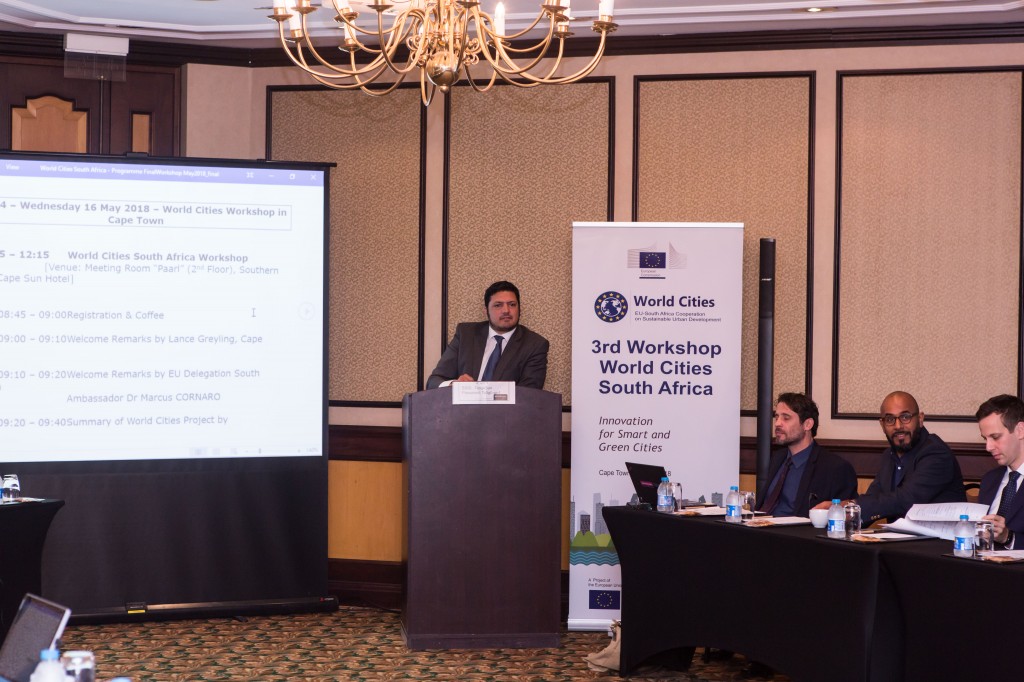 Pablo Gándara, Project Manager of World Cities, during his closing remarks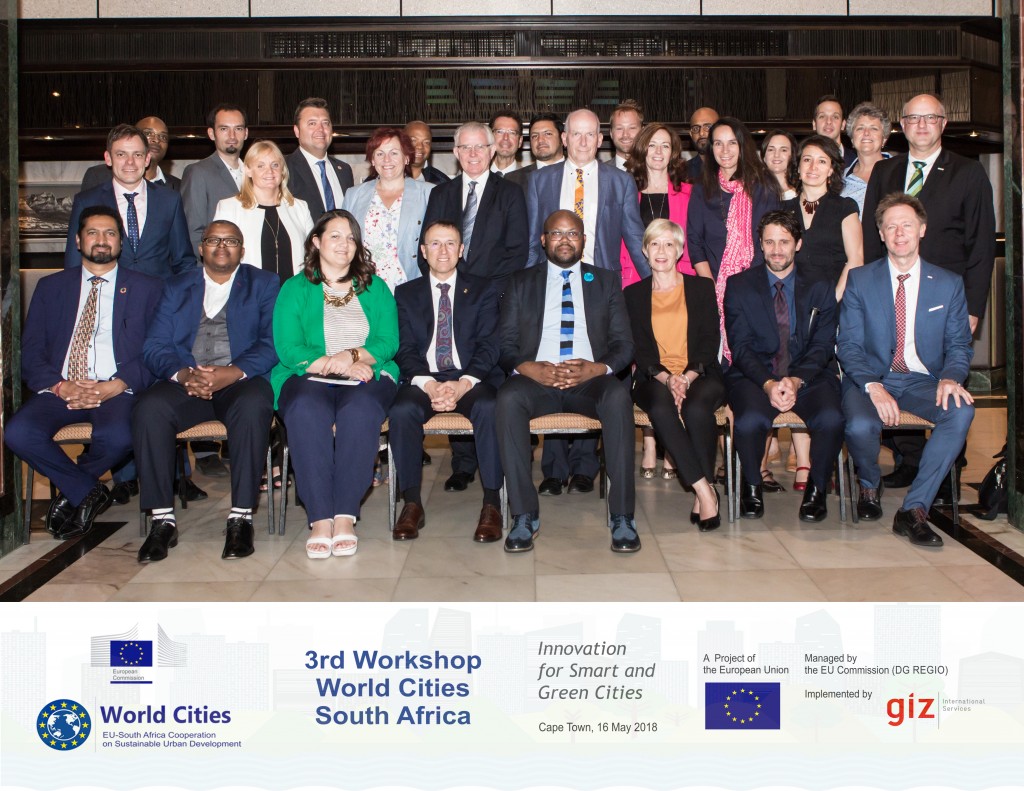 Group picture
Field Visits
Presentations at Langa Cultural Centre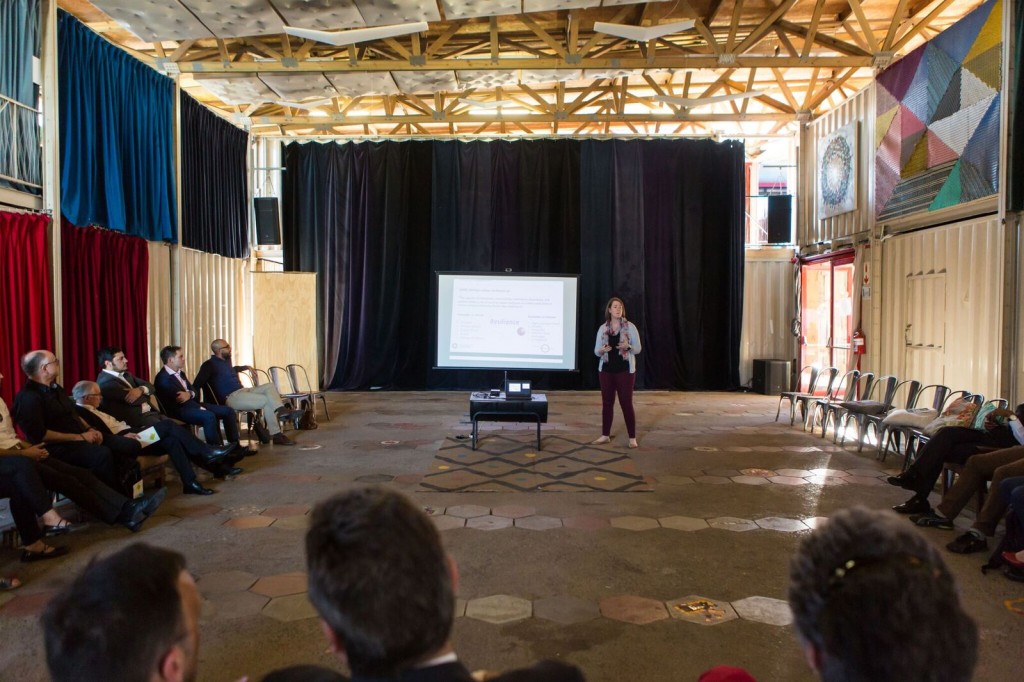 Cayley Green, Senior Resilience Analyst, City of Cape Town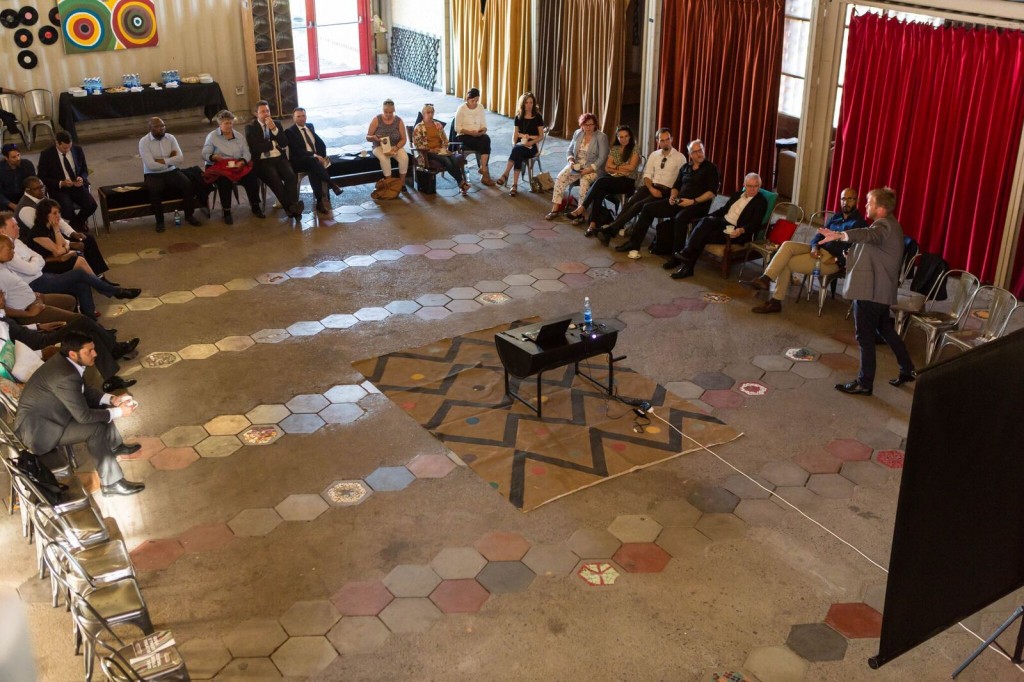 Jarrod Lyons, Green Cape, introducing the Western Cape Industrial Symbiosis Programme (WISP)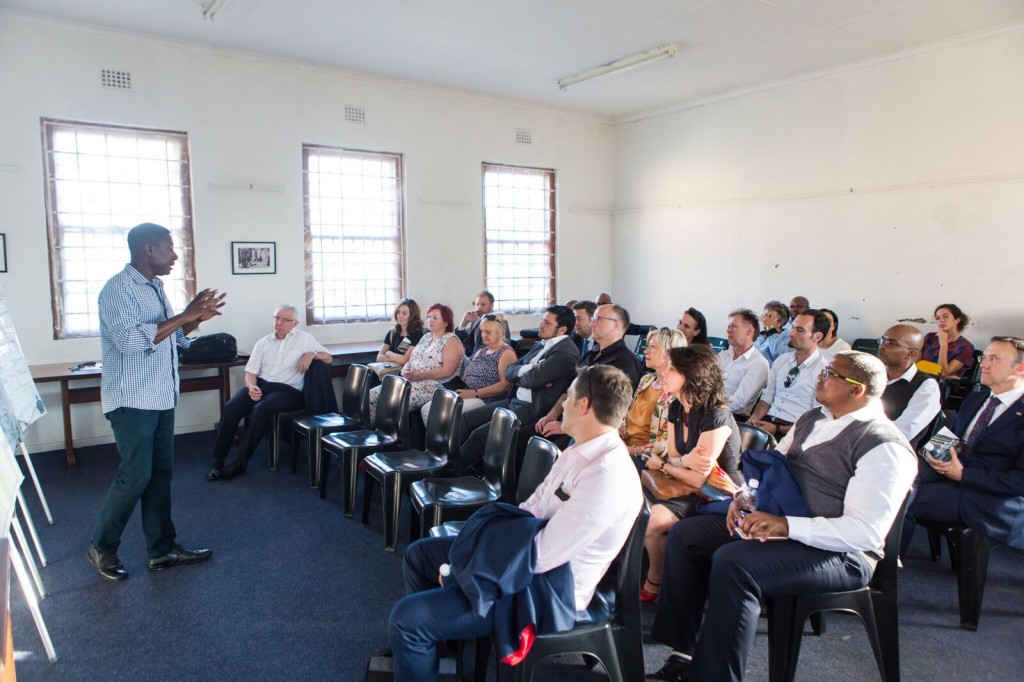 Tony Elvin, Langa Quarter, explaining job-creation initiatives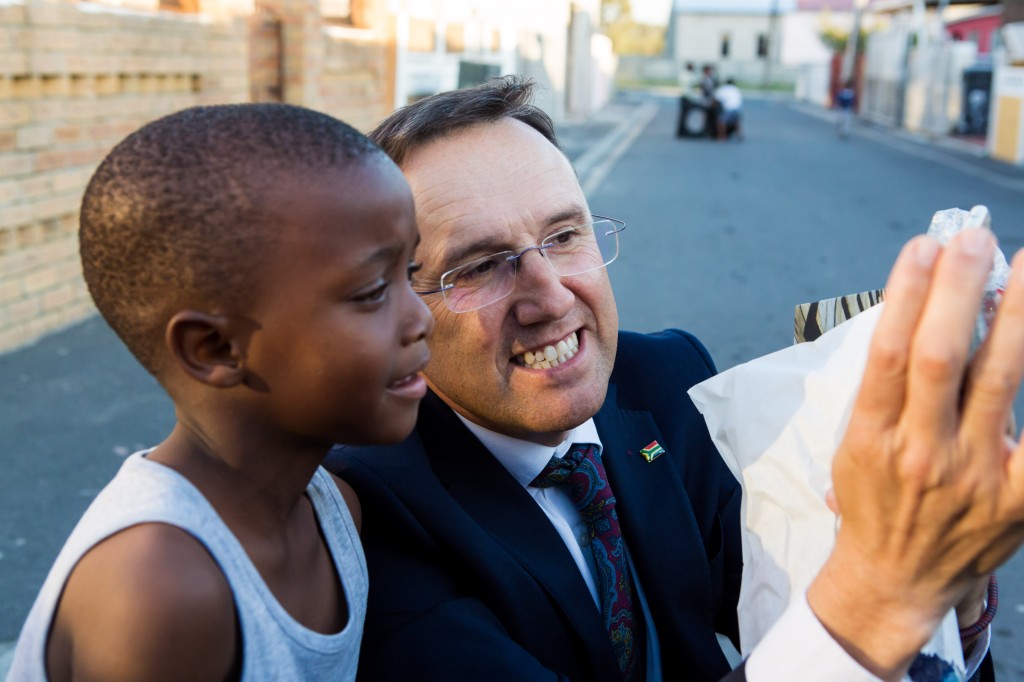 Architecht Carlos Lanzat from Málaga Municipality showing a child from Langa Quarter urban areas from Málaga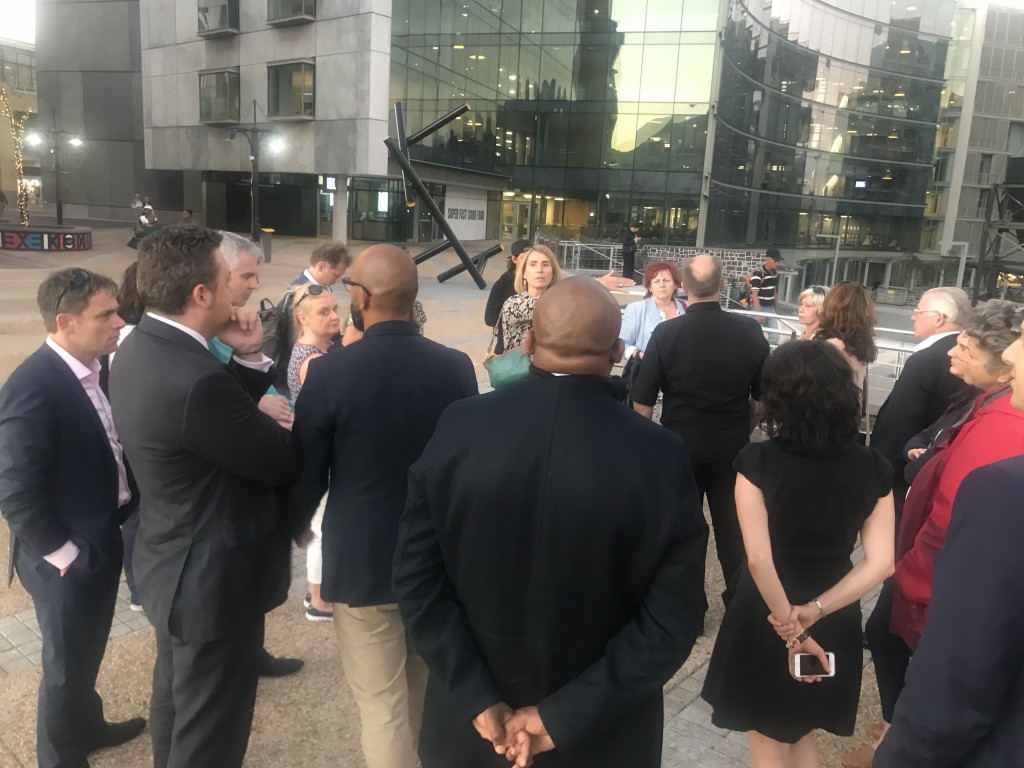 Chantelle Cole and Martin Kearns from V&A Waterfront explaining the transformation of the site