Working visit of delegates from Guangzhou and Tianjin to the West Midlands and Lyon (23 – 27 November 2015)
The agenda is available here: Agenda for Birmingham and Lyon_20151124
The participants' list is available here: 151109_Guangzhou and Tianjin Participants' List
The documentation of all meetings held in the West Midlands is available here.
Press coverage is available here.
Overview of Programme in the West Midlands (22-25 Nov 2015)
A delegation of 22 government and business officials from the cities Tianjin, Guangzhou and the World Cities Programme visited the West Midlands on 22nd – 25th November 2015. They met with with over 25 organisations and businesses from Warwickshire, Worcestershire, the Black Country, Staffordshire, Birmingham and Solihull during their stay. They also took in a visit to the Royal Shakespeare Company and Morgan Cars.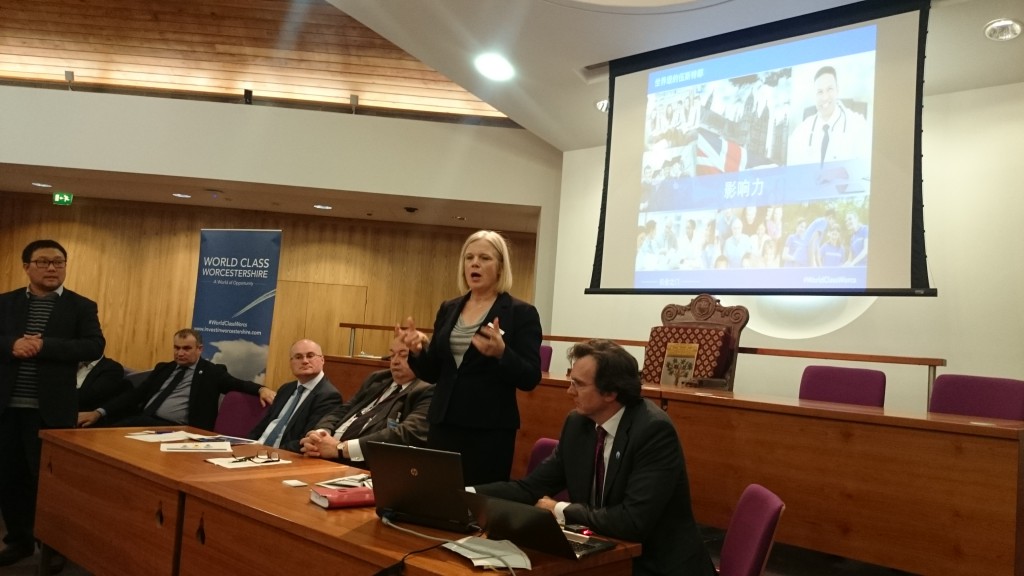 Speech by Ms Clare Marchant, CEO Worcestershire

Presentation at Wolverhampton City Council
Group picture at Wolverhampton City Council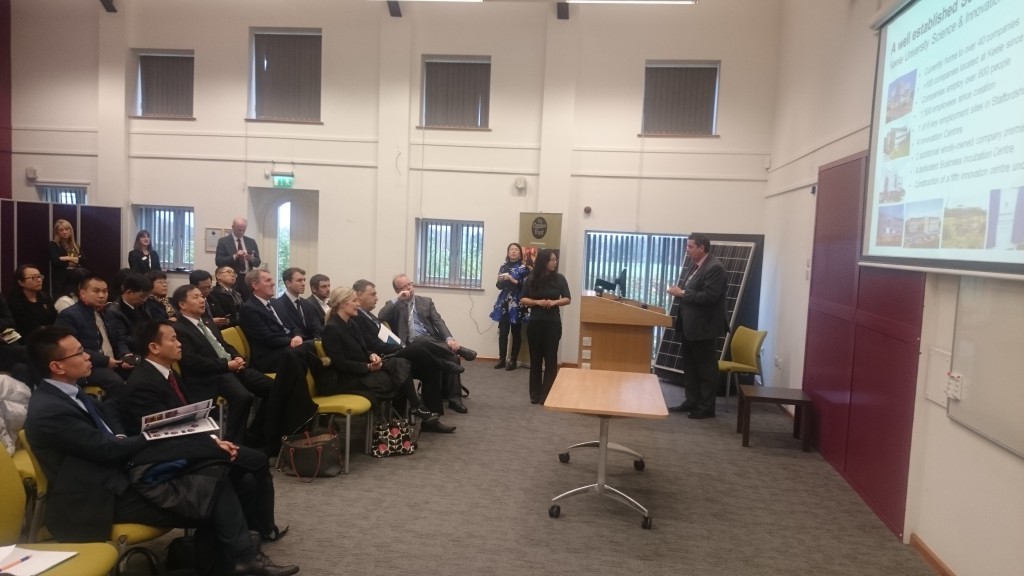 #
Meeting at with Stoke-on-Trent and Stafford Councils' representatives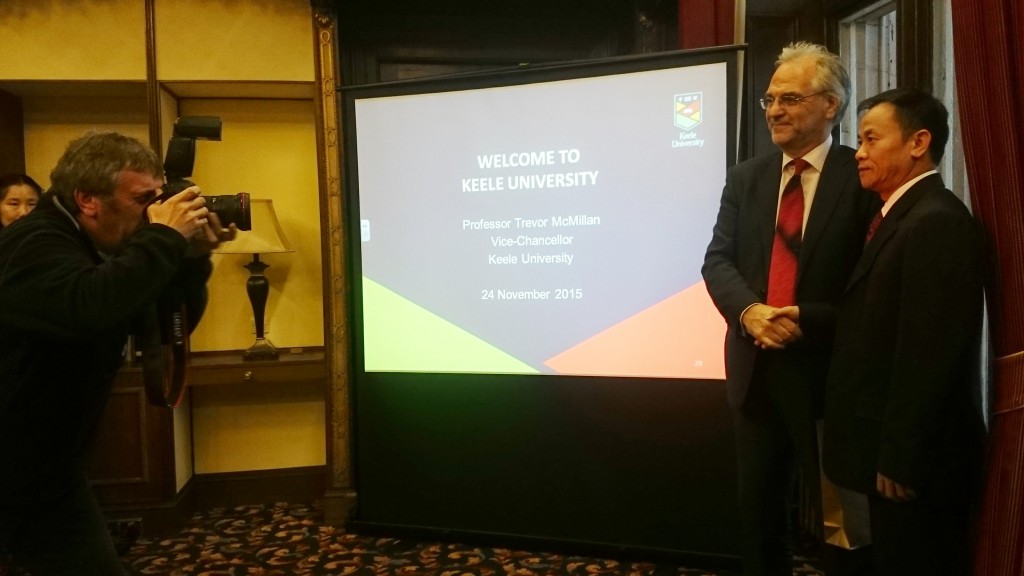 Meeting at Keele University
The agendas and presentations from the visit are available to download below.
Monday 23 November
Morning – Warwickshire
Afternoon – Worcestershire
Tuesday 24 November
Morning – Wolverhampton, the Black Country
Afternoon – Keele, Staffordshire
Wednesday 25 November
Morning – Birmingham & Solihull
Programme in Lyon
From 26 – 28 November 2015, Chinese delegates visited Lyon, having a half-day workshop at TUBA, the Urban Test Tube of Lyon. TUBA's mission is to convert big data into new innovative services for areas like mobility, health, energy management, environment, etc. TUBA brings together large companies, start-ups, competitiveness clusters and research laboratories and citizens, ready to test those new services created for them. At TUBA, the general public is considered as an essential link in the creation process since they have a strong say in the experimentation of new services.
The 600m2 of TUBA are divided into two universes: the ground floor allows the general public to experiment the projects created by start-ups; the first floor is dedicated to innovative small companies and the development of their projects. Meetings were held with innovative start-ups like Evotion (robotics – www.evotion.fr), Navya (autonomous, driverless electric vehicles), Bidul and Co (accessories for smart phones and tablets – www.bidulandco.com), My Blue Ship (smart mobility chips – http://www.myblue-ship.com/) and Forcity (3D modelling services for urban development – www.forcity.com/).
Meetings in Lyon also included field visits to Smart Electric Lyon, a project of the French electricity company EDF. The initiative is Europe's biggest experiment on the electric systems of the future and aims to carry out a large scale test of a wide range of solutions to manage electricity consumption, make homes more comfortable and enable companies and local authorities to grow. The solutions include new heating, cooling, lighting and remote-controlled equipment, as well as innovative digital solutions.
On the last day, Chinese experts visited Lyon Confluence, one of Europe's largest urban development projects. The area comprises 150 hectares and the 12st phase involves more than 1,1 billion Euro. The urban development plan involves most renowned urban planners. http://www.lyon-confluence.fr/en/urban-project/key-figures.html
Impressions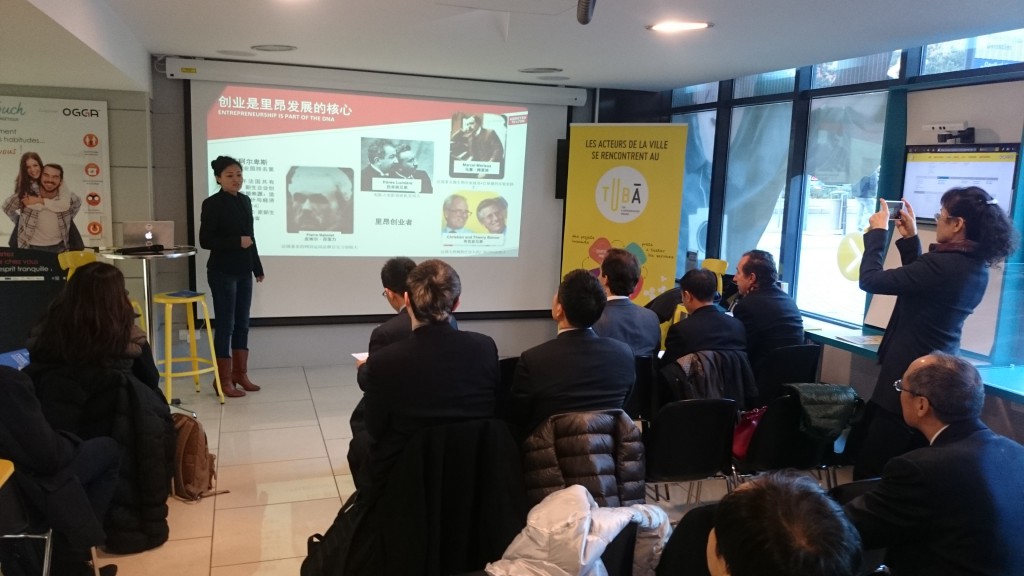 Introduction by Ms Weina Grand from Invest in Lyon during meetings at TUBA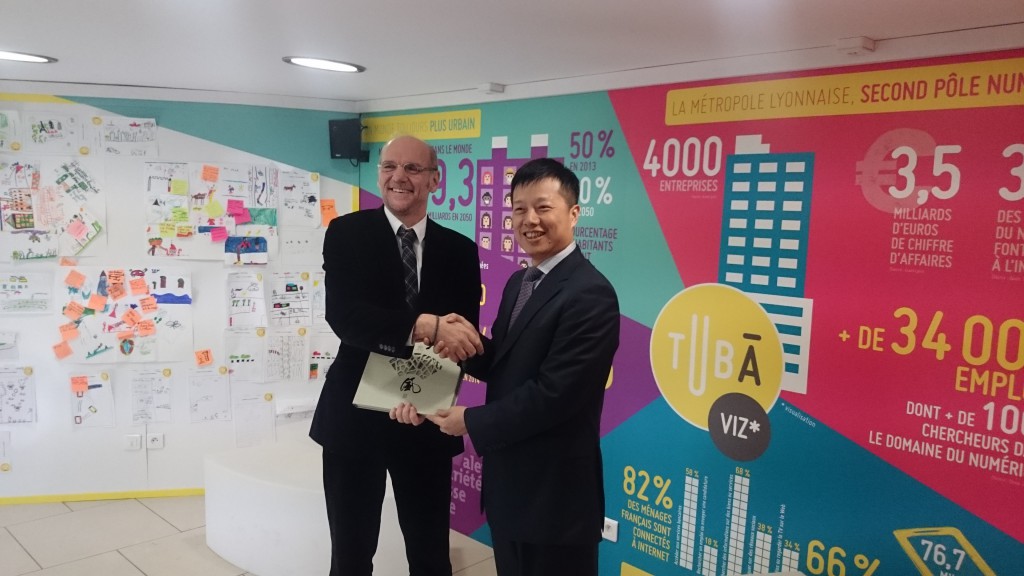 Mr Christophe Meunier from Grand Lyon and  Mr Zhao Guosheng from GDD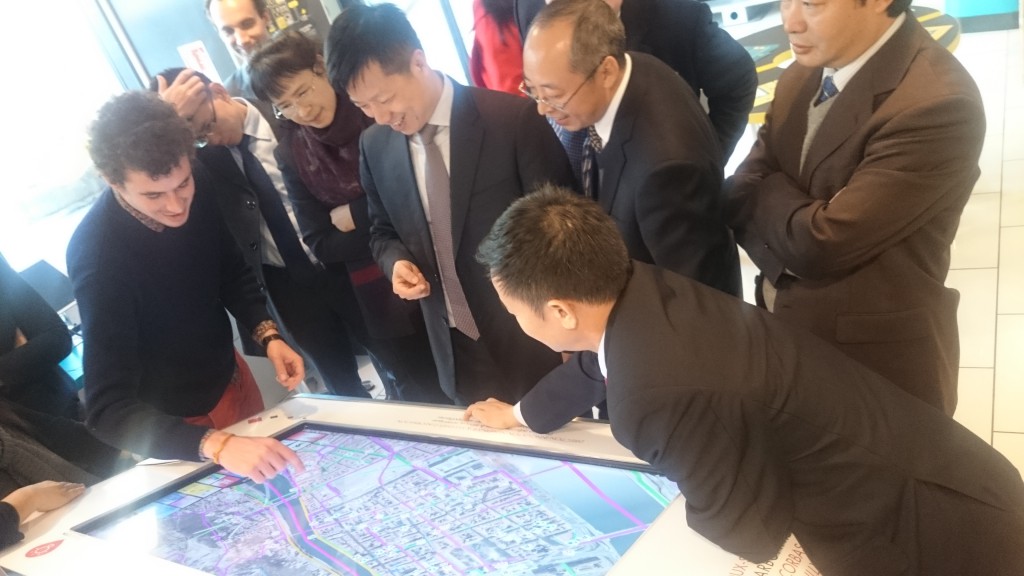 Interactive Map for Urban Development of Lyon at TUBA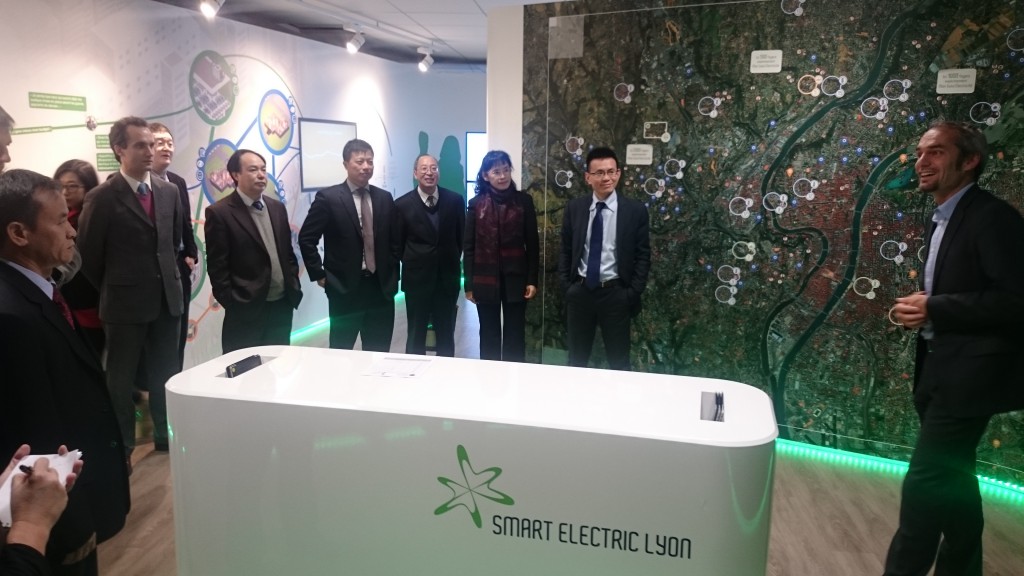 Meeting at Smart Electric Lyon