Agenda: Programme for Adelaide Visit FINAL
Summary of the meetings
The delegation from Adelaide started the EU trip with a visit to Manchester on Monday 9 October, where they met the Manchester delegation in the morning at the Manchester Metropolitan University Business School.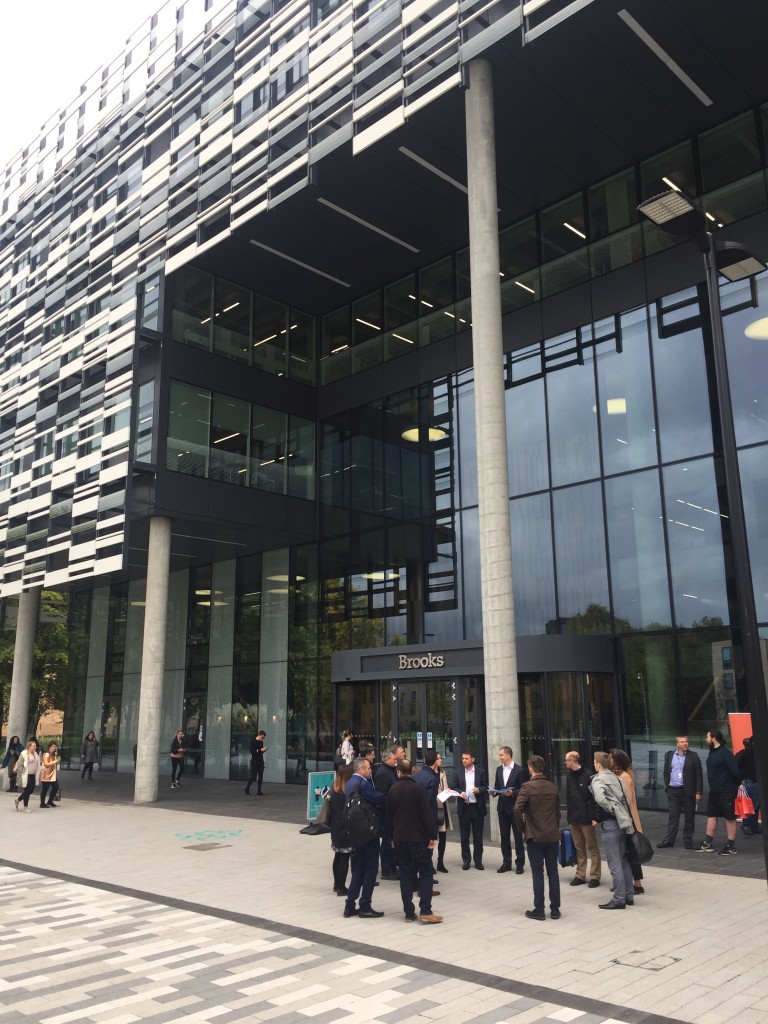 The delegations proceeded to meet partners on Energy & Environment Themes and Demonstration of Use Cases, regarding:
Manchester Science Partnership (MSP)
Spica
Asset Mapping
Siemens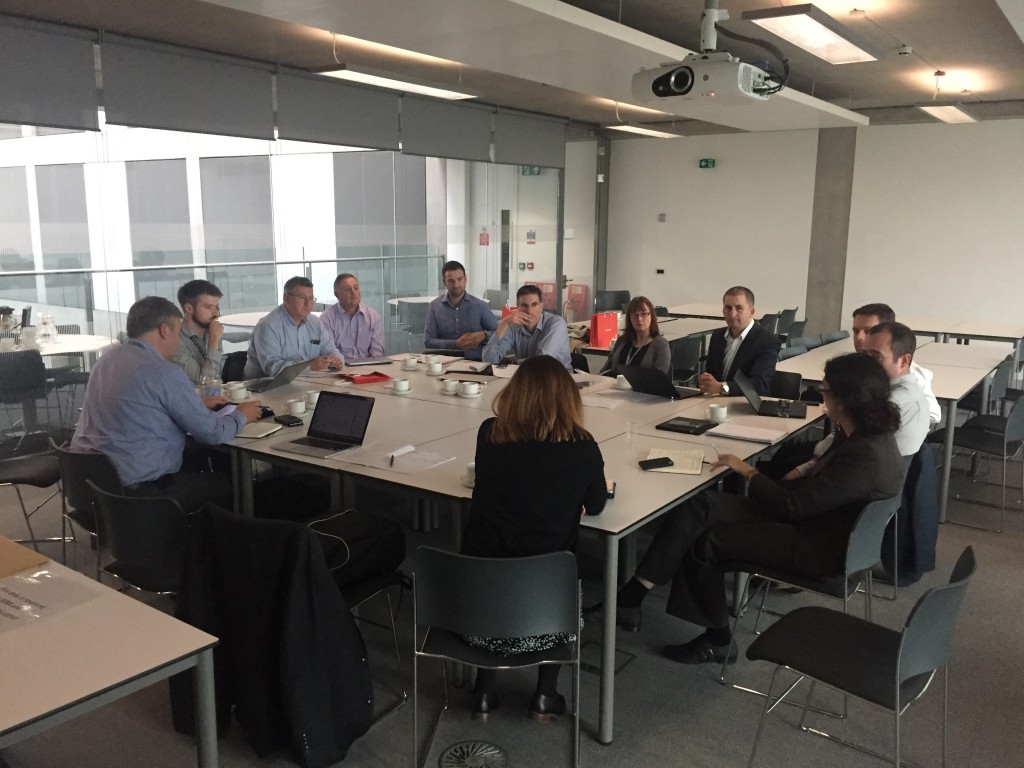 They visited the Birley Energy Centre of the Manchester Metropolitan University.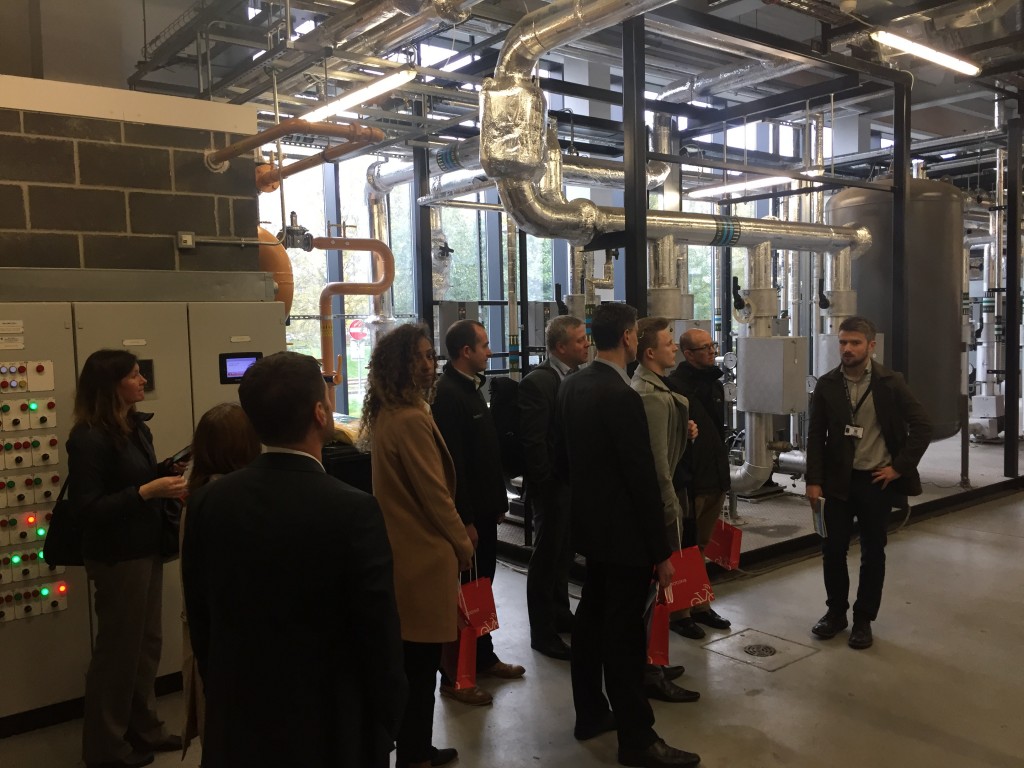 After a lunch at the unique Christies Bistro on the campus of the University of Manchester, they continued with discussions on:
Distributed Energy Systems – Siemens
SA Power Networks ambitions for EV charging / Load Management – Electricity North West
Tesla – MSP and Tesla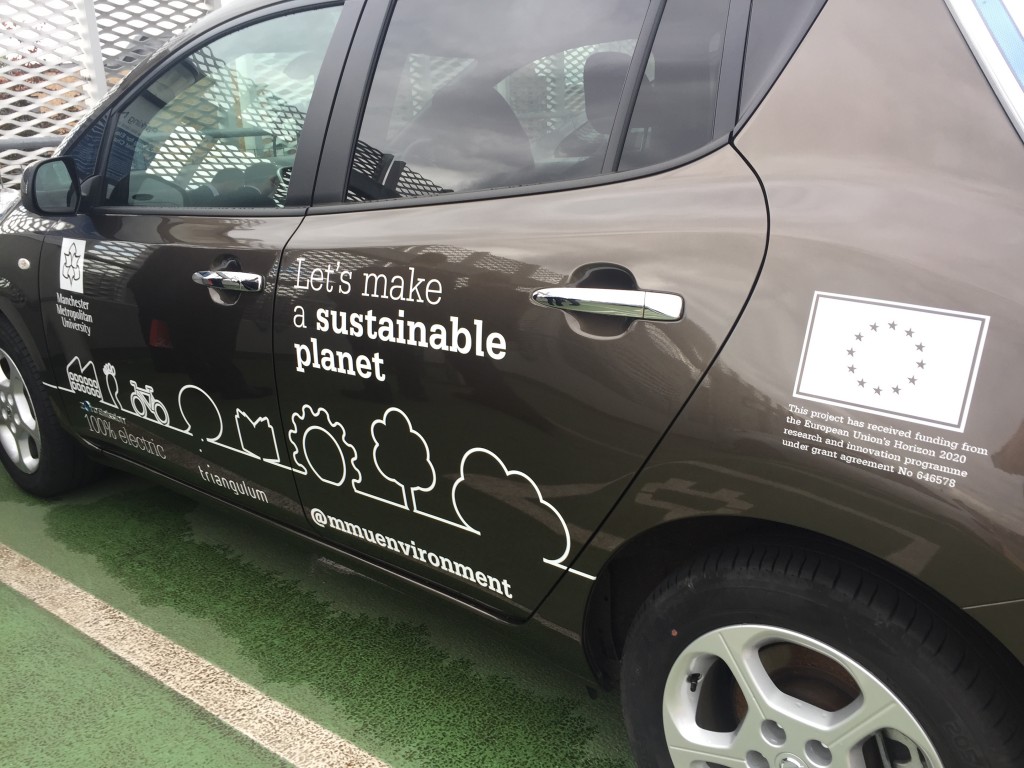 On the second day, the delegations visited CityLabs, and took a walking tour of Corridor Manchester, guided by Claire Lowe.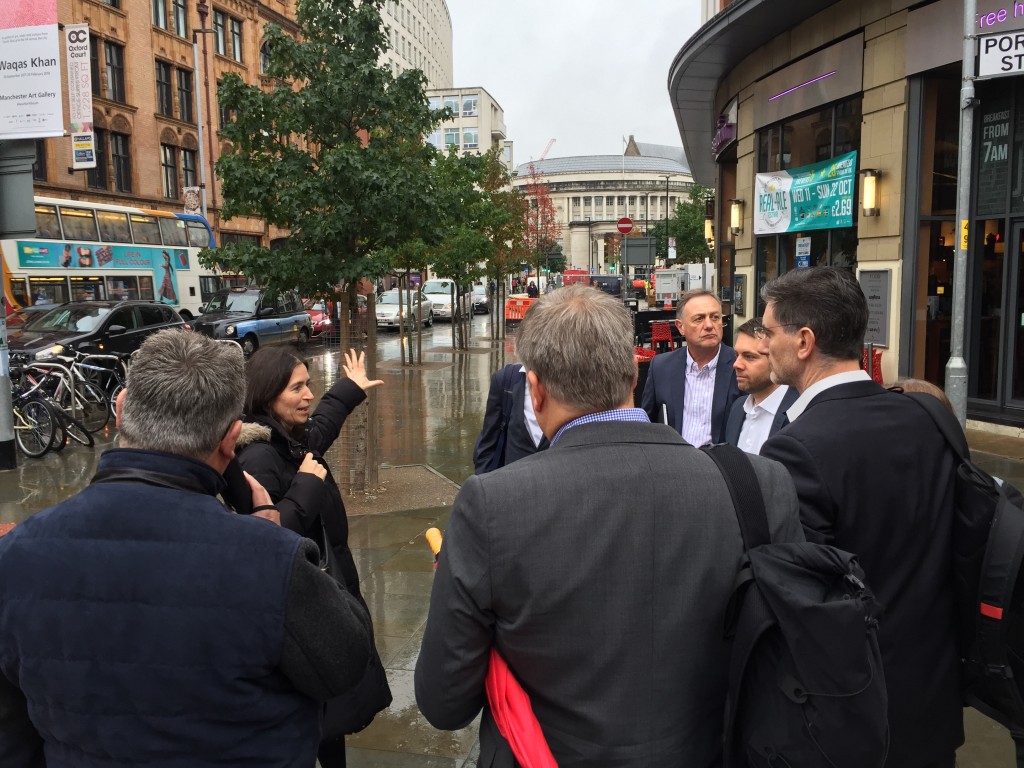 They headed to the MSP, Science Innovation Zone, where discussions on Mobility and Transport themes were discussed, specifically Electric Vehicles being acquired by the University of Manchester and Manchester Metropolitan University.
The meetings continued on the topics of Adelaide joining Manchester on CityVerve, and presentation by Ordinance Survey and Click and Links.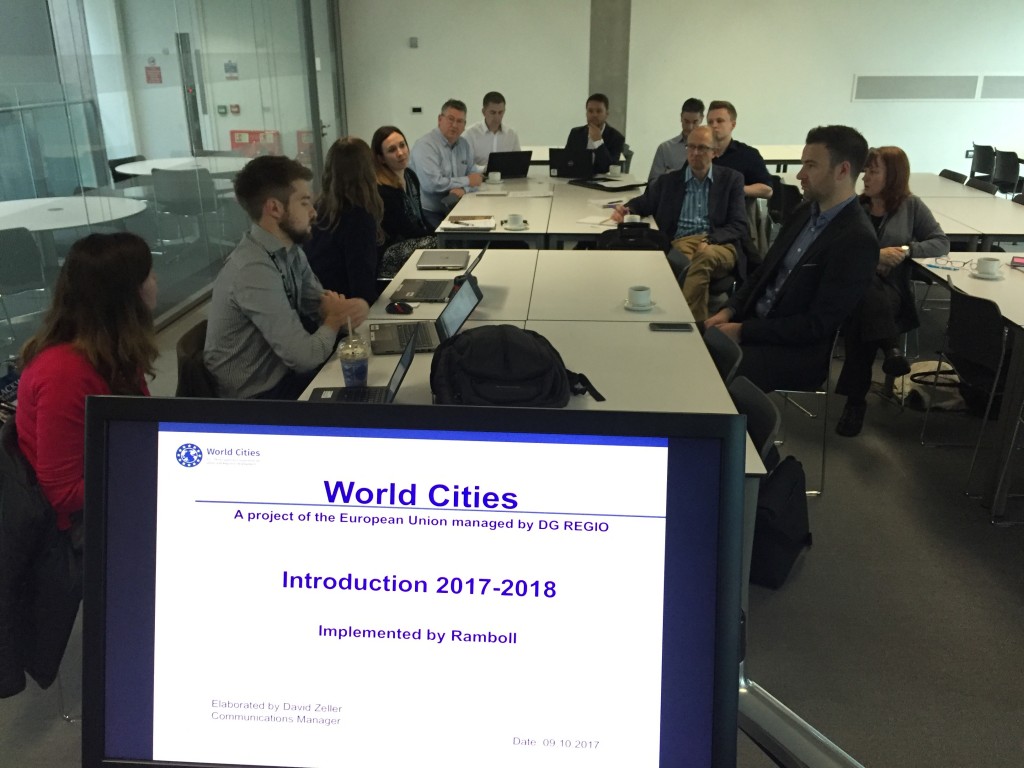 Following lunch, discussions continued on Travel and Transport CityVerve Use Cases:
City Concierge – Sparta Technologies
Road Safety – SatSafe
Air Quality – Transport for Greater Manchester (TfGM)
Talkative Bus Stops – TfGM
Afterwards, the delegations headed over to tour the Bright Building, where they experienced an immersive screen demonstration, given by Nick Chrissos, Head of Innovation Technology UK and Ireland.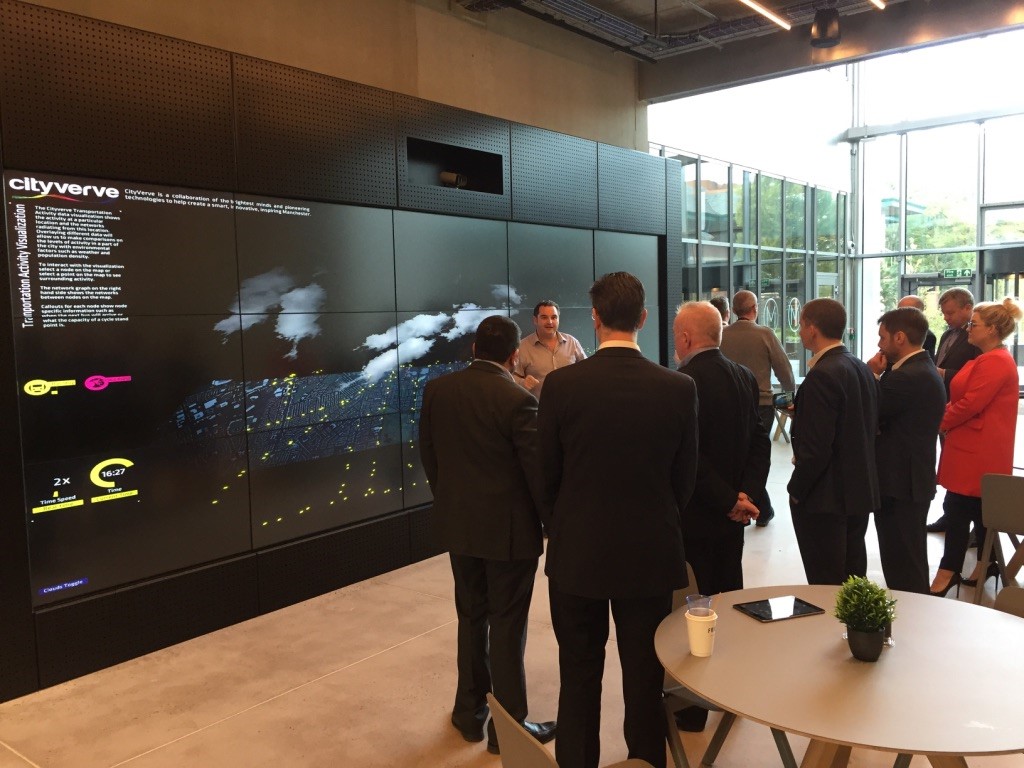 Then, to a seminar on Low-Zero-Carbon and the Living Lab, followed by dinner at the Albert Square Chop House.
On Day 3, the delegations headed to Brussels to present the State of the Art. Adelaide was presented by Matthew Waltho, Sustainability Manager Tonsley, and Manchester was presented by Mark Duncan, Strategic Lead – Resources & Programmes Manchester.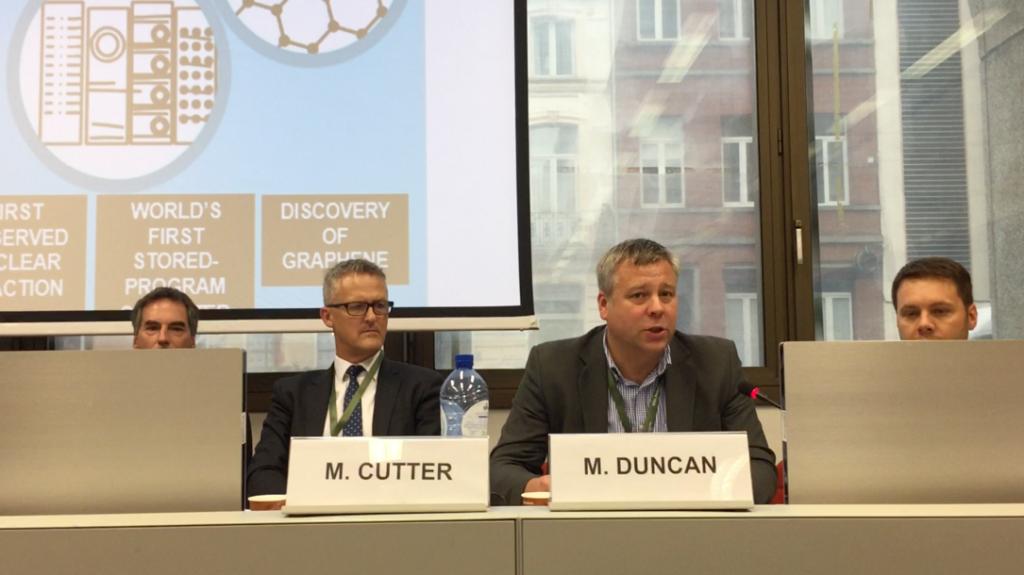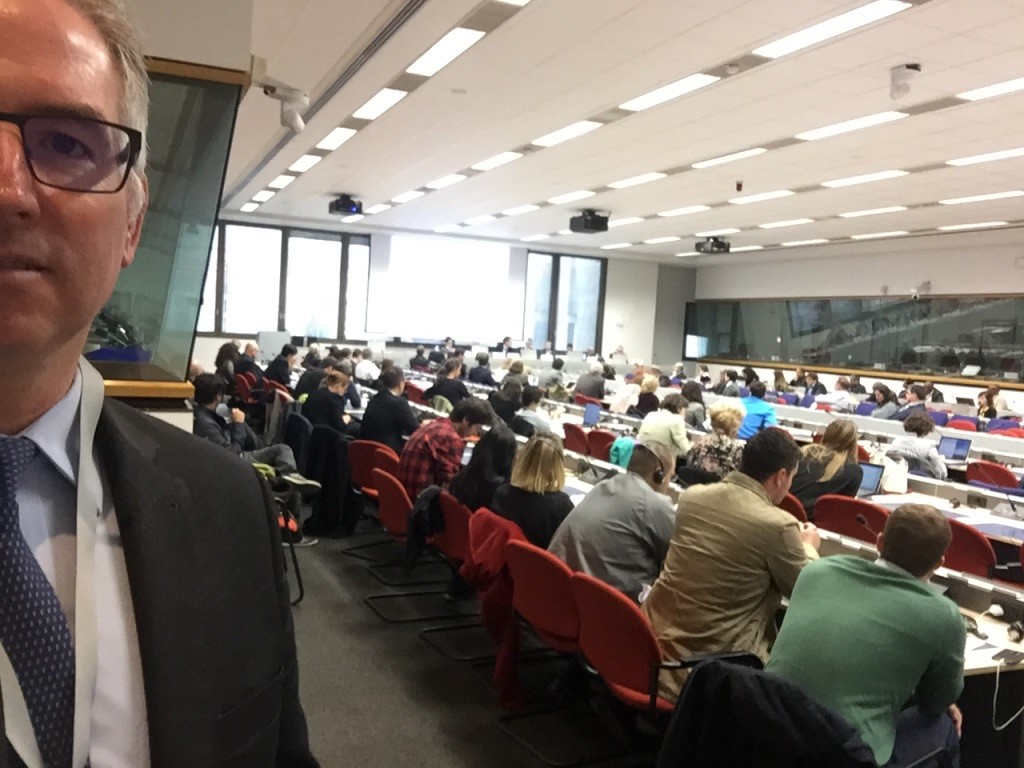 On Day 4, the delegations returned to Manchester, where they saw the Official launch of the Europcar-Go Ultra Low Roadshow in Albert Square. Afterwards, they met with Angeliki Stogia, Executive Member for Environment and Skills, Manchester City Council. They learned about the CityVerve and MoBikes Bike Sharing schemes (click here for more information).
Later that afternoon, discussions were held on Green Infrastructure and Grow Green, outlining the strategies and key priorities of Adelaide and Manchester, with discussion of opportunities for collaboration.
On Day 5, the delegations met at the Kyocera offices to discuss Climate Change with the Manchester Climate Change Agency. The morning was rounded off with discussions on the importance and process of Carbon Literacy. Following lunch, the meetings were held at Human Centred Design, Digital Art, Manchester Plinth, where the delegations debriefed and discussed a draft Letter of Intent with next steps. After final agreement is in place, the signatories will be Sir Richard Leese, Leader of Manchester and Martin Haese, Mayor of Adelaide.
At this juncture, key areas of intended cooperation include a commitment to the following activities:
Joint support for development of commercial opportunities for CityVerve and Triangulum business partners with the City of Adelaide, University of South Australia and Tonsley Innovation Park
Information exchange and sharing of best practice regarding renewable and sustainable energy initiatives and green infrastructure through the Carbon Neutral Adelaide programme and the Zero Carbon Manchester programme, EU Horizon 2020 Triangulum & GrowGreen projects and Innovate UK CityVerve project
Sharing of experience and key learning outcomes on the Manchester Carbon Literacy programme (Cooler Projects Ltd & Manchester Metropolitan University) and how this model can be rolled out across sectors in South Australia (Government of South Australia)
Collaboration between Universities to share knowledge and experience and test new ideas and initiatives to support Low and Zero Carbon Campus initiatives
Cultural exchange between the City of Manchester (Manchester City Council and Manchester Metropolitan University) and Adelaide (City of Adelaide and Renewal SA) based around the Augmented Reality work of CityVerve and the Adelaide Fringe Festival 2018
Building a practical research partnership between the Research Node for Low Carbon Living at the University of South Australia and the University of Manchester on addressing key urban development issues.
Further areas for collaboration, information exchange and commercial opportunities to be explored