The Mayor of Hanoi, Chairman Nguyen Duc Chung, met with a delegation of the European Union led by Ambassador Bruno Angelet, Head of the European Union Delegation to Vietnam. Delegates from the cities of Milan (Italy) and Kosice (Slovakia) discussed with Chairman Chung about city-to-city cooperation in the areas of smart city, mobility, circular economy and start-up ecosystem. Ambassador Angelet introduced to Chairman Chung the EU World Cities Project, an initiative of the EU's Directorate General for Regional and Urban Policy (DG REGIO) to promote the exchange of experiences and best practices between EU and non-EU countries on different areas of sustainable urban development.
Mr Ramón López from DG REGIO mentioned that World Cities' actions are designed to increase so-called 'triple-helix cooperation' between governments, research and business. The project's ultimate goal is to strengthen market opportunities and job creation while pursuing the sustainable economic development of the cities involved (win-win cooperation). The project is currently implemented between 16 EU and 16 non-EU cities from South Korea, Indonesia, Australia, South Africa and Vietnam (Hanoi and Ho Chi Minh City). Cooperation with Vietnam is managed by GIZ International Services.
Ambassador Angelet focused on the cooperation between Hanoi and the pairing city of Milan, the most prosperous non-capital city in the EU and capital of Lombardy, one of Europe's top-economic growth regions. Milano representatives explained potential cooperation areas in the areas of smart city (e-government, mobility, ICT), innovation (start-ups ecosystem) and circular economy. The Italian Ambassador to Vietnam, H.E. Mrs Cecilia Piccioni, expressed her support to the cooperation between Milan and Hanoi as a concrete follow-up of Vietnam's President's Tran Dai Quang visit to Italy last November. Ambassador Piccioni invited Chairman Chung to visit Milan in the second half of 2017.
Chairman Chung explained Vietnam's main city development priorities, including transportation infrastructure, smart city administration, water quality management and start-up ecosystem development. He mentioned that the city has developed over 50 apps for an efficient delivery of public services, including smart parking, online payments and integrated traffic control. ICT is a main industry of Hanoi, contributing to 15% of the city's taxation revenues. Chairman Chung also explained the plan for developing the start-up's ecosystem.
The Ambassador of the Republic of Slovakia, H.E. Igor PACOLÁK, referred to ongoing cooperation between Slovakia and Vietnam and expressed his support to the cooperation between Hanoi and Kosice.
Kick-Off Event in Hanoi – Introduction by Mr Ramón López, DG REGIO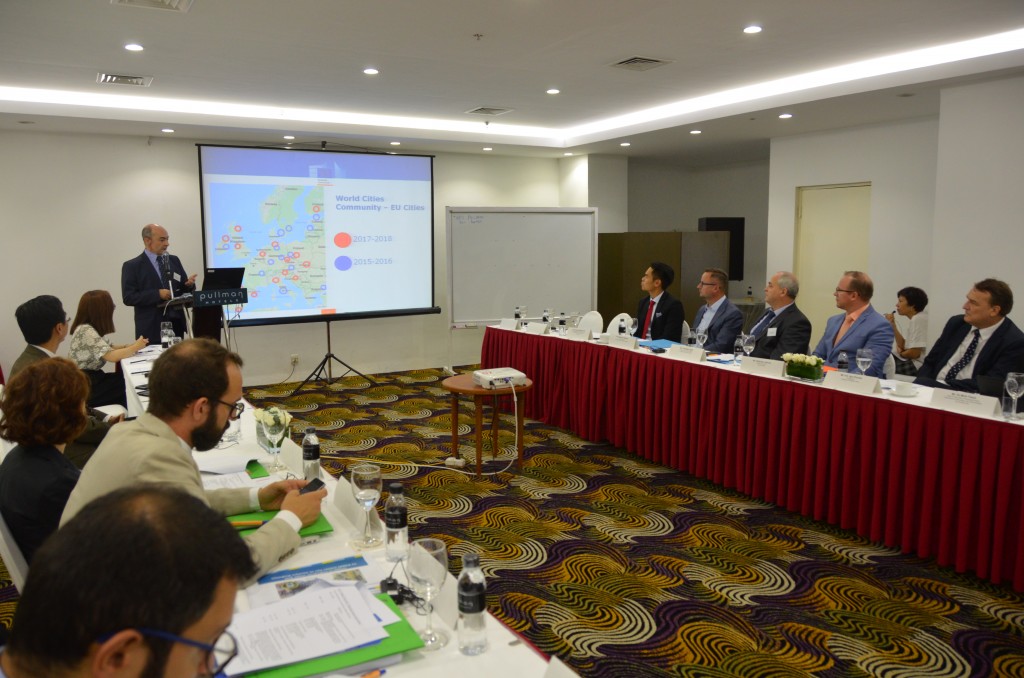 Meetings in Hanoi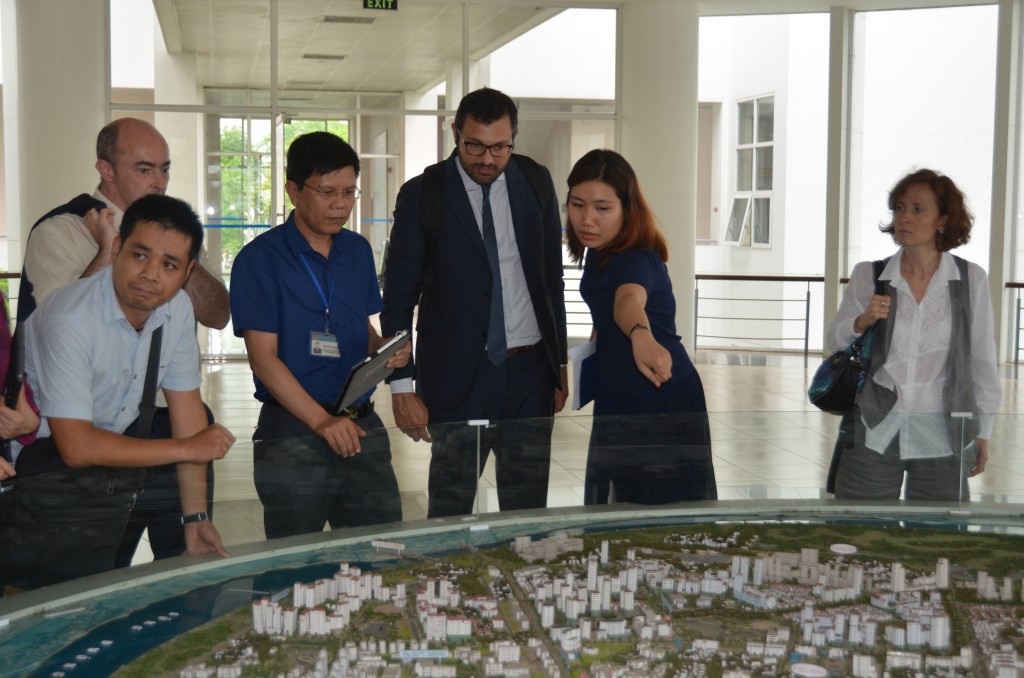 Working with Tay Ho District People's Committee  - urban development and e-government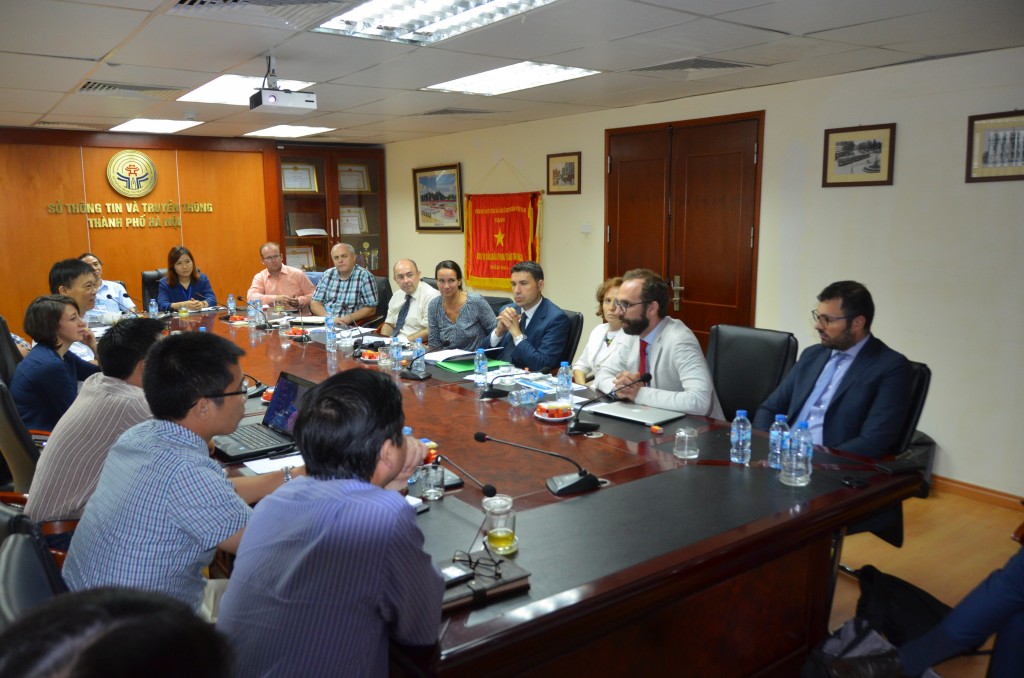 Work meeting with different departments of Hanoi, including ICT, environment and transportation.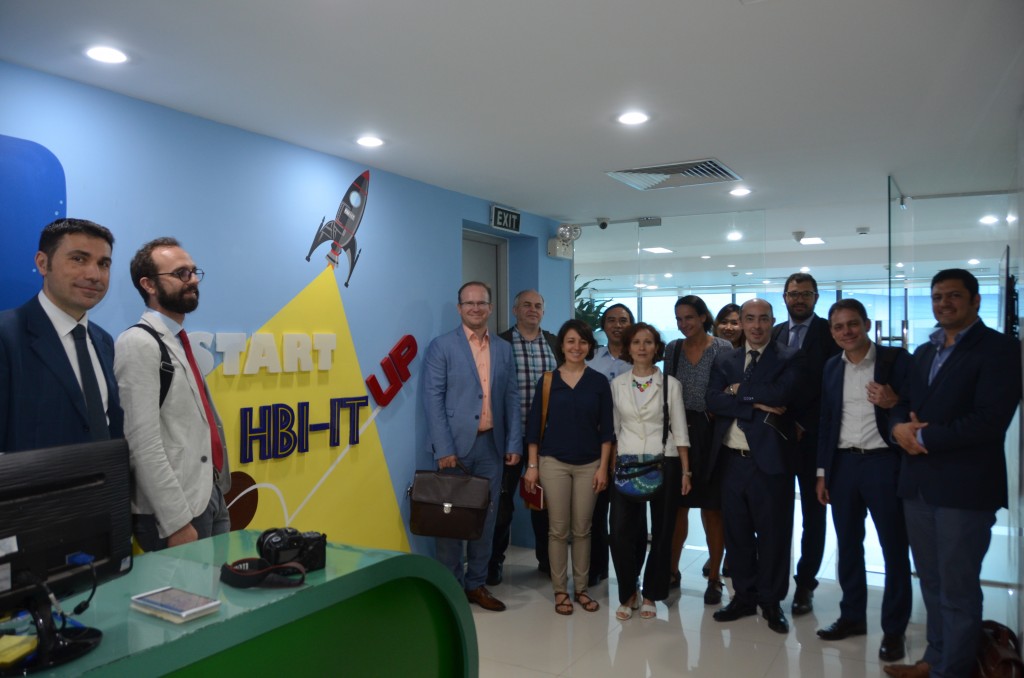 Visit to Hanoi Start-Up Centre
Meetings and visits in Hochiminh City
Delegates undertook a 2-day visit to Hochiminh City to identify areas of cooperation.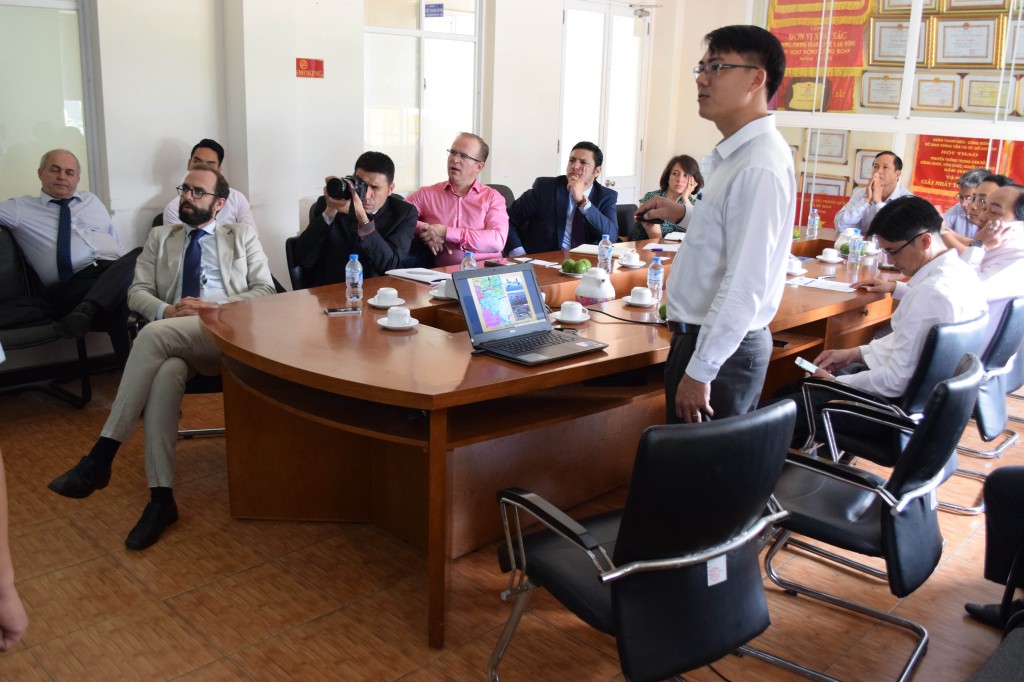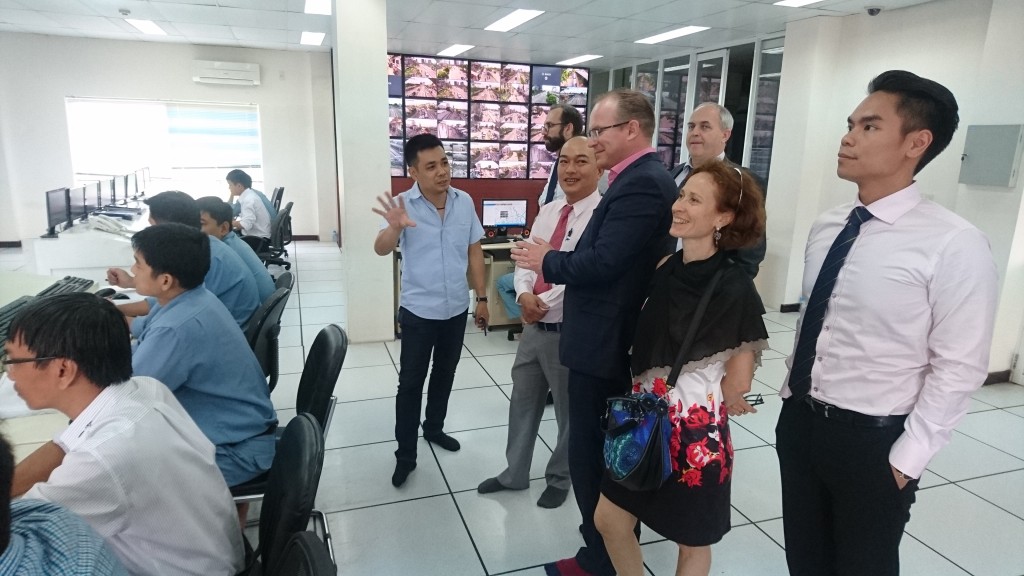 Meeting with management board of Saigon river Tunnel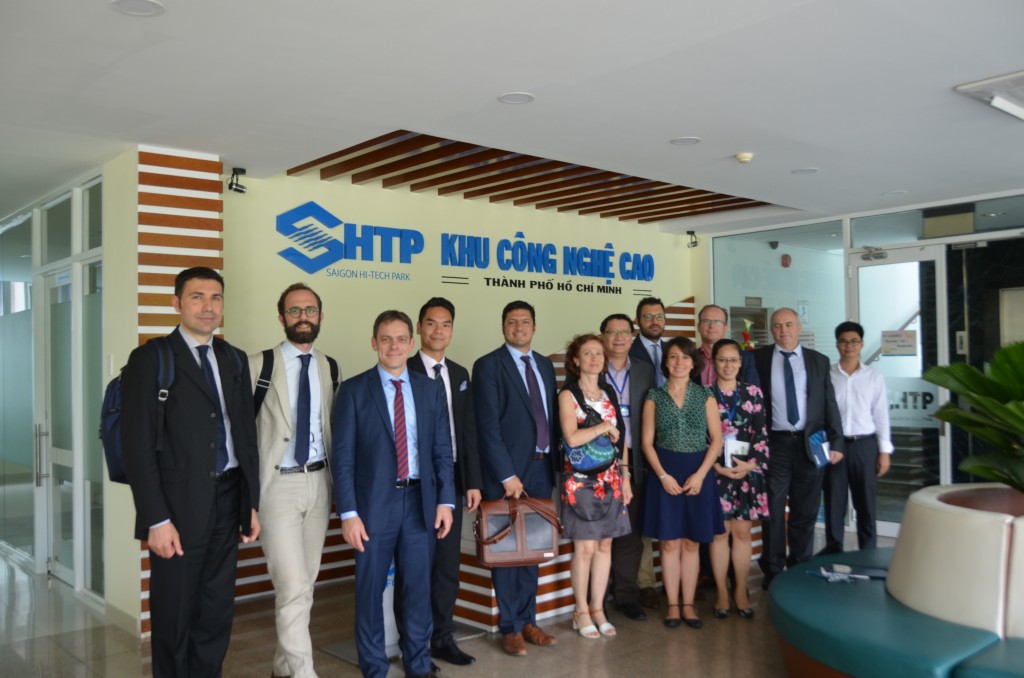 Working meeting with Saigon High Tech Park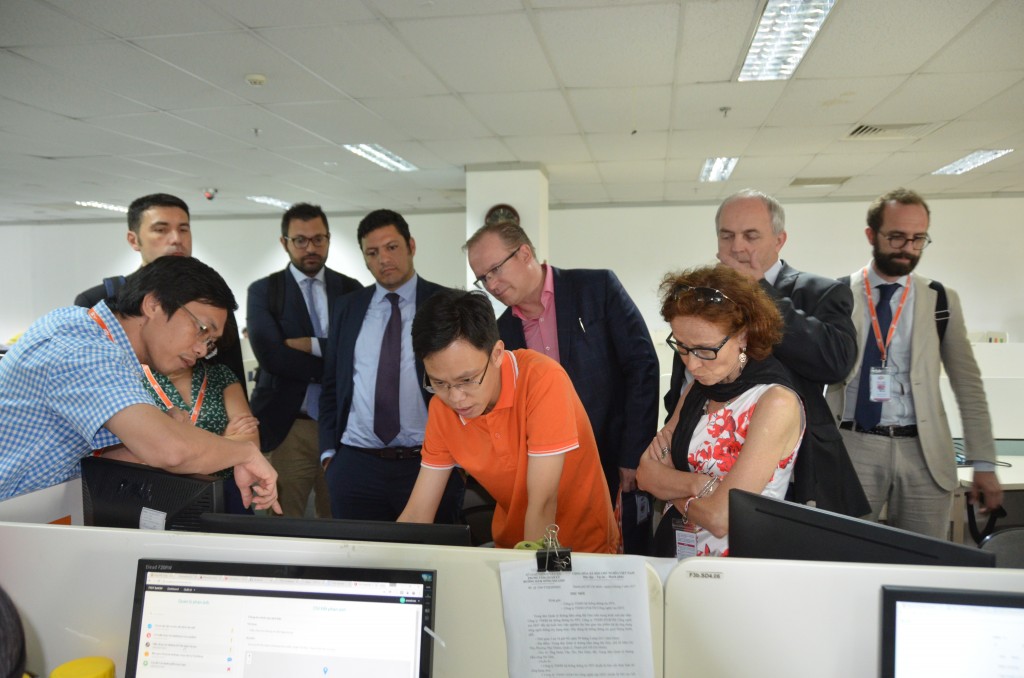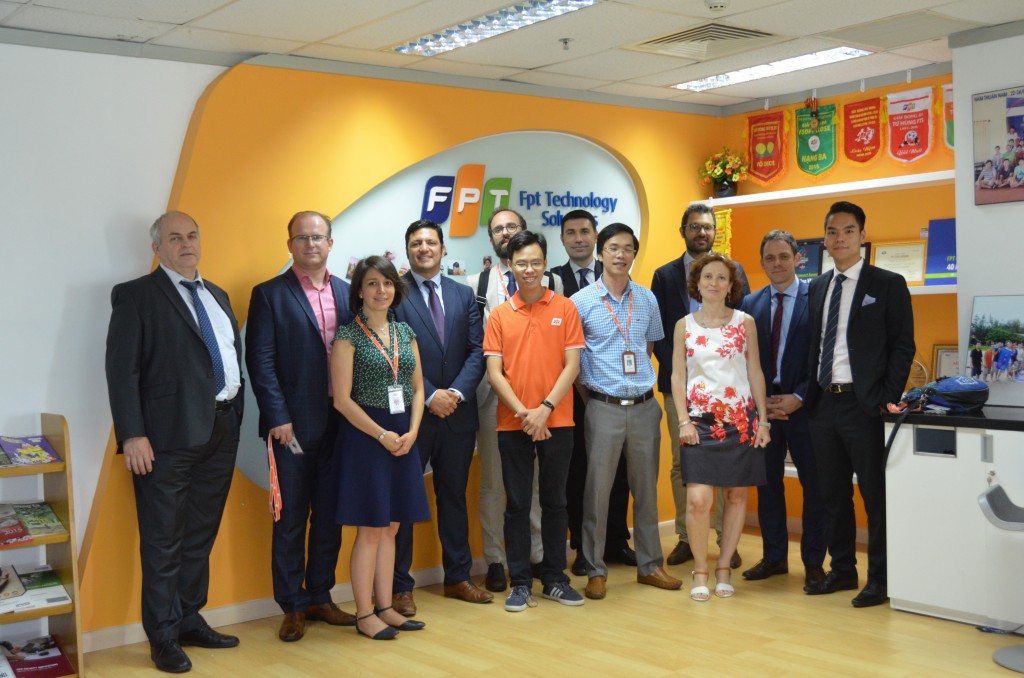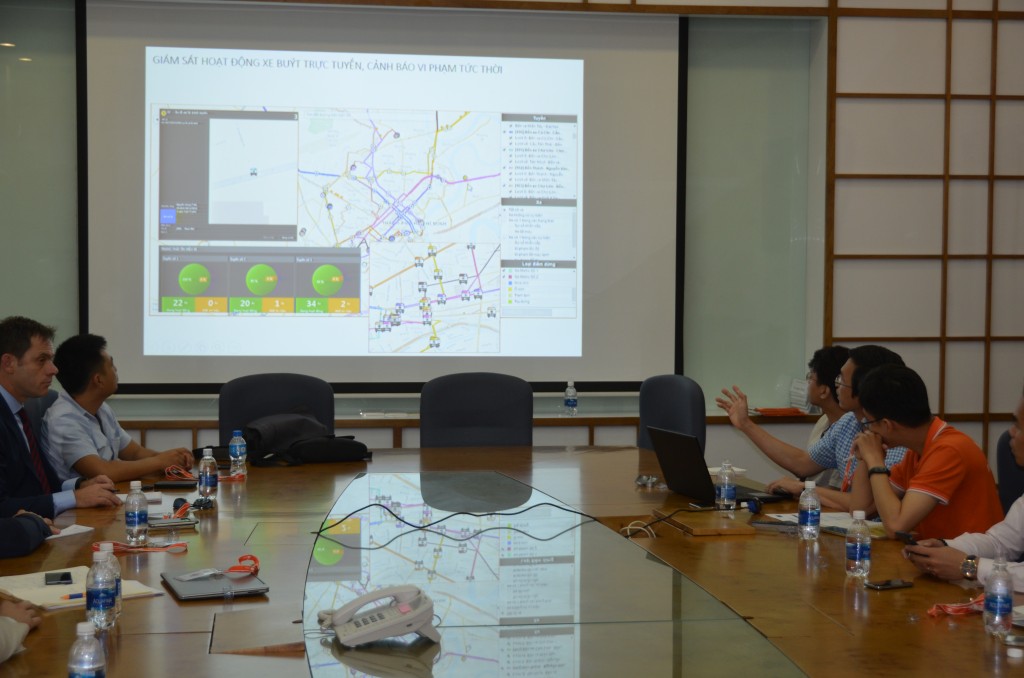 Meeting with FTP experts about HCMC software for traffic management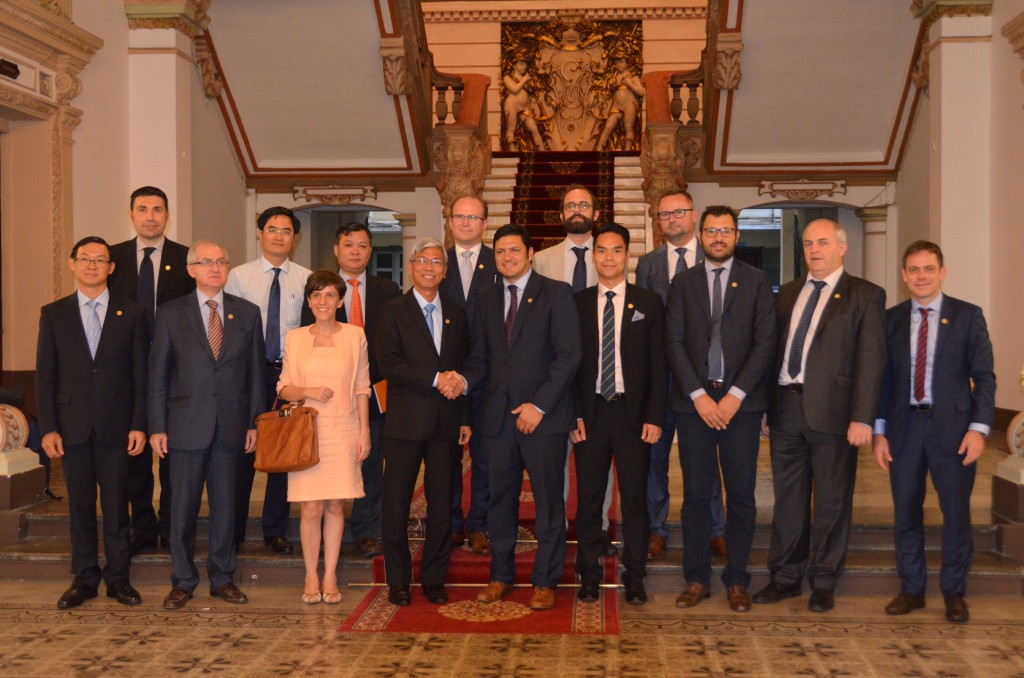 Meeting with the Chief of Cabinet of Hochiminh City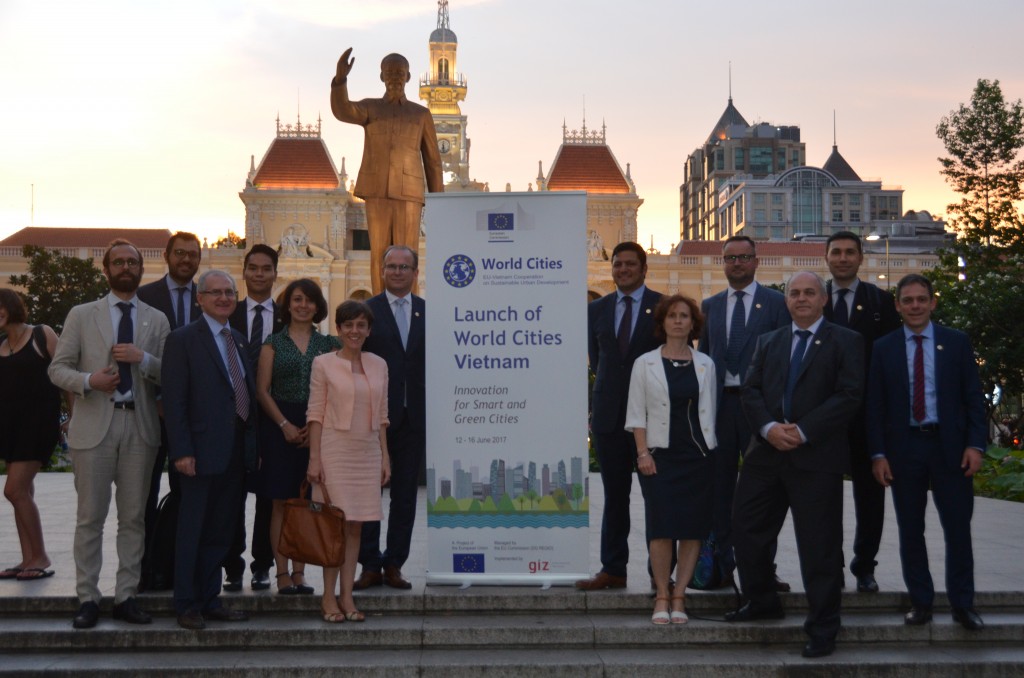 Group picture in front of Hochiminh City Hall